Europe is home to some of the world's busiest private jet airports and is a popular destination for business and leisure travelers. With a growing demand during the past years especially after the pandemic, this segment has reshaped to offer travelers a safe, flexible, and highly reliable travel option, connecting remote locations and routes that are underserved by commercial aviation.
The UK, France, Germany, Switzerland, and Italy are among the leading countries in Europe for private jet travel, with London Luton, Paris Le Bourget, Geneva Cointrin International Airport, and Nice Côte d'Azur Airport being some of the busiest private jet airports in the region. Yet, understanding how the costs of a private jet charter work, especially for those new passengers entering the market in search of the flexibility that it provides, is paramount.
We will review what are the factors that impact the cost of private jet charters in Europe, and which are the best tips for finding good deals to travel with ease on a private flight throughout the continent. Spoiler alert: the route, type of aircraft, and seasonality will affect the overall budget.
Factors Affecting the Cost of Private Jet Charters
Many factors affect the cost of a private charter, although the distance and route are the ones impacting the most the final cost of a flight. The reason? Longer flights require more fuel and may need a larger or more expensive aircraft, which can drive up the cost. Longer routes may also demand a larger crew as well as more stopovers, while also increasing the operational costs of a flight.
The type of aircraft used for the charter is another major factor that affects the cost. Larger and more luxurious aircraft typically have higher operating costs, which can result in a higher price. Here, the private charter company can play a major role in sourcing the perfect aircraft for a flight and adapting the jet to the travel group's needs without wasting unnecessary resources. Why charter a large jet when a light jet will suffice?
Seasonality, or in other words the time of year, can also affect the cost of a private jet charter. Peak travel seasons, such as holidays and summer vacations, can result in higher demand for private jets and higher charter costs. The previous also impacts the availability of aircraft and crew – last-minute bookings or requests for a specific time of the year and destination, for instance, summer in the Greek Isles, may result in higher costs and less availability of aircraft and parking at certain airports.
Additional Factors to Consider
The tailormade nature of private aviation makes it inevitable to have additional fees to consider. Private jet operators will take care of all these additional costs, although for transparency purposes they will always inform clients in detail about the structure of a budget. For starters, airport fees, such as landing fees and handling charges, can also affect the cost of a private jet charter, with busier airports and those with more amenities or services having higher fees. This is the case with high-end private lounges, also known as FBOs, where exclusive amenities such as conference rooms and showers are part of the travel experience.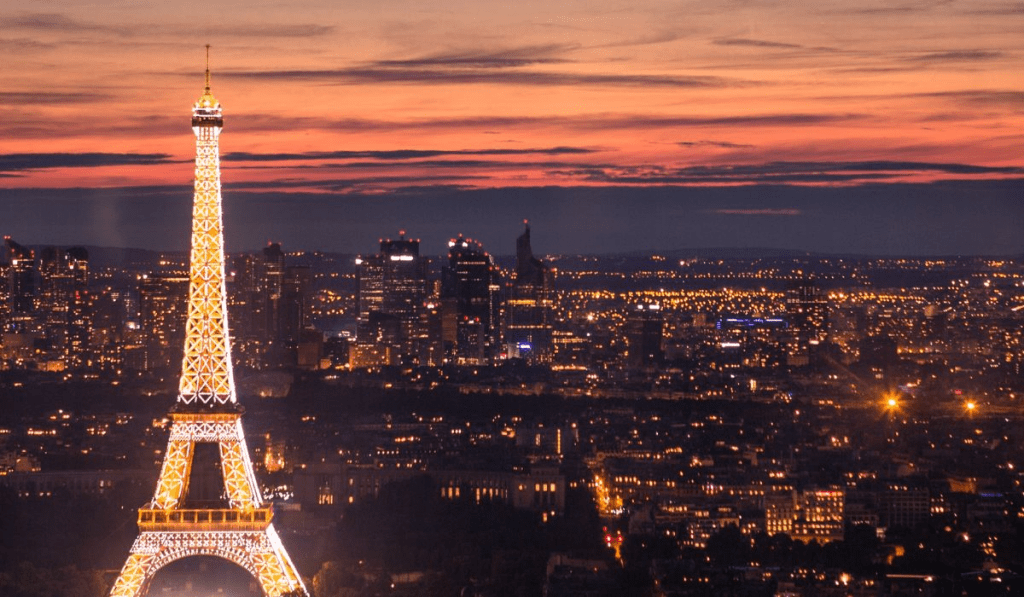 Additional in-flight services and features also bulk up the costs of a private jet charter, with Wi-Fi, enhanced entertainment, or special catering as the main on-board variables impacting the price. Furthermore, in terms of booking, doing it beforehand will allow the private jet provider to find the best deals in the market in terms of aircraft and parking availability at the destination. In contrast, last-minute changes, depending on the policies of each company, may also result in additional fees for the passengers.
Typical Costs of Private Jet Charters in Europe
Charter flights are charged at an hourly rate which is made up of several components that contribute to the total cost. Fuel is one of the biggest cost elements of a private jet flight. Fuel prices can vary depending on the location and time of year but generally account for around 20-30% of the hourly cost. The cost of the flight crew, including their salaries, expenses, and training, is another significant cost component.
Furthermore, maintenance costs of the aircraft, including regular inspections and repairs, are also factored into the hourly cost. Insurance to cover the aircraft and crew, the cost of aircraft depreciation – the decrease in value of the aircraft over time – and overhead costs such as hangar rental, administrative expenses, and other miscellaneous costs are also included in the hourly fee.
As an example, the prices for the top one-way routes in Europe on a light private jet are as follows:
Paris – Geneva: $10,300
Milan – Rome: $10,000
Nice – Geneva: $9,400
Paris – Nice: $8,700
Milan – Paris: $12,800
Paris – London: $9,800
London – Geneva: $13,700
Nice – London: $16,000
Zurich – Nice: $12,500
Tips for Finding the Best Deals
While price is a key decision driver when opting for a specific private charter company, its experience, and reputation working with certified operators in the continent should be the focal point as its directly tied to safety and overall experience throughout the flight. Yet there are many tips for finding a great deal, like being flexible with travel dates and times – passengers traveling during off-peak times or on weekdays instead of weekends can increase their chances of finding a better price.
Tied to flexibility are the empty leg options, which are flights where a private jet is returning to its home base or repositioning without any passengers. These flights can often be booked at a discounted rate, so it's worth checking if any empty-leg flight matches your travel plans. Last but not least, there are jet membership programs that offer access to discounted rates and other benefits, such as guaranteed availability and fixed pricing. These programs are usually best suited for frequent travelers who fly on private jets regularly instead of those seeking on-demand opportunities.
Conclusion
The cost of a private jet charter is determined by a combination of factors and can vary widely depending on the specific details of the charter, mainly route and flight duration, type of aircraft, seasonality, and airport fees, thus selecting the optimal route for a private charter is an important consideration that can help minimize the cost of the charter. Working with an experienced charter company like Icarus Jet, especially when traveling to a destination with increased demand during a specific season, like the Greek Isles, the Amalfi Coast in Italy, or the French Riviera, can help ensure that the routing options and other factors are carefully considered to help keep costs in check.
The private jet charter market in Europe is a dynamic and evolving industry, driven by changing consumer preferences, technological advancements, and environmental concerns, and currently accounts for roughly 12% of the private jet fleet worldwide, with Germany leading the continent with 18% of the total Europe-based fleet, followed by the UK and France, with around 11% and 10%, as of August 2022 – according to recent data provided by Mordor Intelligence.
You can charter any type of private jet and to any destination in the continent by working with our specialized private charter team today.