History of King Abdul Aziz International Airport
The busiest airport in all of Saudi Arabia, Jeddah or King Abdul Aziz is an airport that serves the people on their way to Pilgrimage to the holy city. It has a special Hajj terminal for the pilgrims from around the world. Built-in 1981, King Abdul Aziz it serves both the airlines and the Private Aircraft.
King Abdul Aziz International Airport Terminals
King Abdul Aziz Airport has two Terminals and a special Hajj terminal. The airport has supervising agents that serve General aviation and private jet traffic, and It also has an FBO that is run by Jet Aviation which provides maintenance facilities for General aviation aircraft.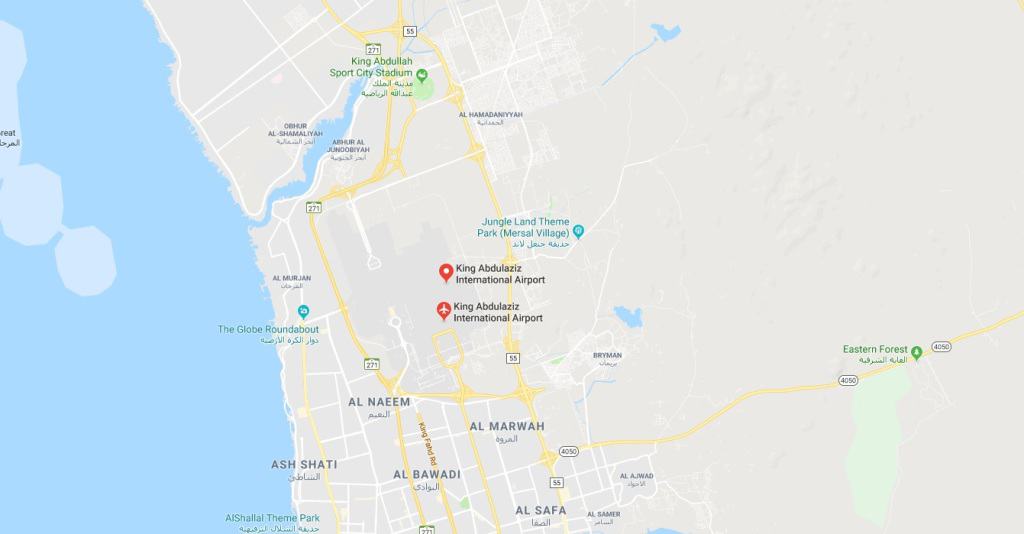 Information and Restrictions King Abdul Aziz International Airport
OEJN is the ICAO code

Lat/Long

N21-40.9/E039-09.3

Longest Hard Surface Runway (ft)

13123 x 197, 34C/16C

Elevation (ft)

48

Runway Surface

Asphalt

Fuel Available

JET-A ONLY AVGAS

Current UTC

8:47:11 AM (+3.00)

Local Standard Time

12:47:11 PM
For private jet charter to or from King, Abdul Aziz International Airport call Icarus Jet on +1-888-277-7203 (24 Hours) or contact us Online.