Mykonos - Santorini Helicopter Charter
Discover Mykonos from a Bird's Eye View with Our Exclusive Helicopter Charter Service

Book Your Helicopter Ride Now and Take Flight to an Unforgettable Adventure!
Book your Ride Now!
Experience the breathtaking beauty of the Aegean Sea with our exclusive Helicopter Charter service from Mykonos to Santorini. With our top-of-the-line helicopters, trained pilots, and unparalleled commitment to safety, we offer a truly unforgettable experience. Soar over the crystal-clear waters and marvel at the stunning vistas that can only be seen from the air. Our service is perfect for romantic getaways, luxury vacations, or special occasions. Book your flight today and take flight to an adventure like no other!
Helicopter Charter Rates From Mykonos to
Naxos: USD 4650
Paros: USD 2300
Patmos: USD 2650
Ios: USD 2100
Schinousa: USD 2100
Santorini: USD 3550
Athens: USD 3850
If using Mykonos Airport additional USD2600/Per use
Book Helicopter Charter Now!
Mykonos and Helicopter Santorini
Icarus Jet is proud to introduce helicopter Mykonos and helicopter Santorini. our helicopter charter Greece is now available out of Mykonos, Santorini, and Athens and Kos. With a presence throughout the Greek Isles and a 24/7 service, we have helipads at Mykonos airport (LGMK), Ornos beach, Kalo Livadi, and at the famous Scorpios restaurant. With 3 available helicopters, we can ensure incredible flexibility for point to point travel.
Although helicopters are fun to fly in and are a lot easier to use, the Greek islands can get very busy and a private jet charter could be the only option due to certain limitations that helicopters have. Please note the all air taxi helicopter operators can only fly from Sunrise to Sunset so you may want to check on your arrival time into Athens airport or even Mykonos airport as they have a massive number of delayed flights during the summer season which can cause you to land past the closing times for all helicopter tours and you may have to then spend the night at a hotel.
Helicopters are also limited by the weight of the passengers and their luggage so please make sure to be precise with the weights when asking for a helicopter ride. Then there's a debate of twin-engine versus a Single-engine and this totally a matter of personal preference. A single-engine helicopter transfer from Mykonos to Santorini is about 600 Euros cheaper than a twin-engine helicopter which makes it more cost-effective, but for some passengers, the safety and redundancy of an extra engine are worth the extra cost. No matter what your preference is regarding the number of engines on the helicopter, we would like to bring to your attention the fact that all the pilots are highly experienced and know the Greek Islands really well which makes it for a fun and extremely safe helicopter rides from Mykonos.Your content goes here. Edit or remove this text inline or in the module Content settings. You can also style every aspect of this content in the module Design settings and even apply custom CSS to this text in the module Advanced settings.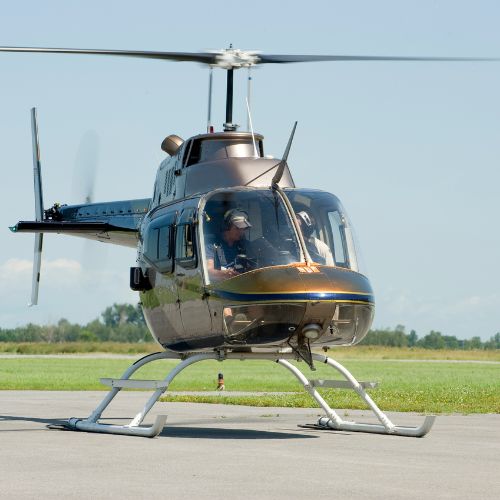 To arrange your private jet charter services from Mykonos to Santorini. please call +1 888 277 7203 or email us at charter@icarusjet.com
Icarus Jet Team
Our dedicated Aircraft support team is available to serve you 24 hours a day, 7 days a week, 365 days a year.
WHAT OUR CLIENTS ARE SAYING
We do a lot of business over in Europe for the summer. It was great to have a U.S. Staff present during off-European hours to communicate with. The staff communicates clearly, concisely, and includes multiple team members so that there's redundancy at all times. I couldn't more highly recommend these guys.
Great team, eager to provide adequate service, and highly motivated. I have been in contact with Icarus since it inception. The company culture is adopts diversity and an International outlook that meets the requirement of corporate aviation worldwide. I see it as a company that will go places in the next 5 years, provides excellent service and options tailored to individual client needs. With a proper exposure campaign Icarus will stand out and claim its rightful market share.
An Efficient and Reliable Service Provider, ICARUS has been providing flight planning services to our operations for about a year now and during the period they have proven to be very efficient, reliable and consistent. I think this is what every customer expect from a service provider. ICARUS will always meet your expectations and go the extra mile to ensure a safe and hitch free operations.
Empowering Humans and leaving a trail of genius
Passenger safety and privacy are top priorities at Icarus Jet. Please call our analysts to book your private jet charter today.
CALL NOW