Tijuana International Airport
Tijuana International Airport, also known as General Abelardo L. Rodríguez International Airport, is one of the busiest airports in Mexico. It is located just a few kilometers from the US-Mexico border, making it a popular entry point for travelers visiting both countries.
Tijuana International airport
Elevation – 487 ft.
Fuel – Avgas and Jet A1 Available
Airport of Entry – Yes
Fire Category – 7
Customs – Yes
Slots Required – No
Handling Mandatory – Yes
Airport Operating Hours – Sum 1500-0800Z, Win 1400-0700Z; O/T O/R
Airport Control Tower Hours – As Aerodrome
Landing Permit – Required
(Single Entry / Multiple Entry)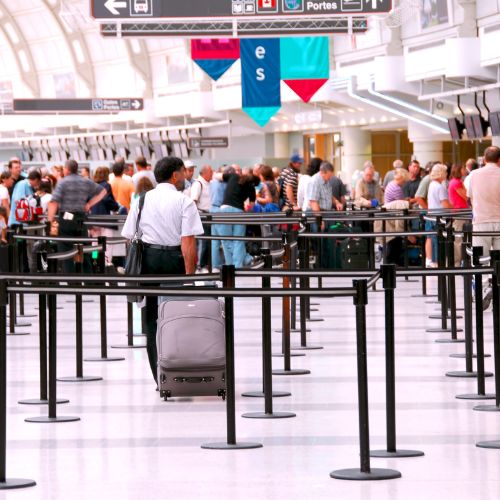 The airport has two terminals, one for domestic flights and the other for international flights. Both terminals offer a range of amenities, including restaurants, shops, and currency exchange services. There are also several car rental agencies located within the airport, making it easy for travelers to explore the surrounding area.
Tijuana International Airport serves as a hub for several airlines, including Volaris, Aeroméxico, and Interjet. These airlines offer flights to a variety of destinations within Mexico, as well as to cities in the United States and Canada.
One of the airport's main attractions is its location. It is situated just a short distance from the vibrant city of Tijuana, which offers a range of cultural, culinary, and entertainment options. The airport is also conveniently located for travelers heading to San Diego, which is just across the border in the United States.
In recent years, Tijuana International Airport has undergone several renovations and upgrades to improve its facilities and services. This has included the expansion of the terminal buildings, the installation of new technology to enhance security and passenger comfort, and the construction of a new parking garage.
Overall, Tijuana International Airport is a modern and efficient facility that offers a convenient gateway to Mexico and the United States. With its location, amenities, and range of flight options, it is the perfect starting point for any traveler looking to explore the vibrant culture and diverse landscapes of this dynamic region.
Icarus Jet is a reputable provider of trip support services for Tijuana International airport. With their team of experienced professionals available 24/7, Icarus Jet is committed to providing the highest level of service and support to their clients. Whether you need assistance with obtaining permits, arranging for ground transportation, or arranging for inflight catering, Icarus Jet's trip support services can help ensure that your travel experience is smooth and hassle-free. With their focus on safety, efficiency, and customer satisfaction, Icarus Jet is an excellent choice for anyone looking for reliable and high-quality trip support services at Tijuana International airport.
Icarus Jet Team
Our dedicated Aircraft support team is available to serve you 24 hours a day, 7 days a week, 365 days a year.
Empowering Humans and leaving a trail of genius
Passenger safety and privacy are top priorities at Icarus Jet. Please call our analysts to book your private jet charter today.
CALL NOW