Icarus Jet has been performing private jet charter flights in the Greek Isles for over 7 years and have established a great reputation among consumers and operators alike. Our expertise in the area has allowed us to create relationships with the the most prominent private jet charter operators in the region and we have expanded our services to include helicopter charters throughout the Greek Isles.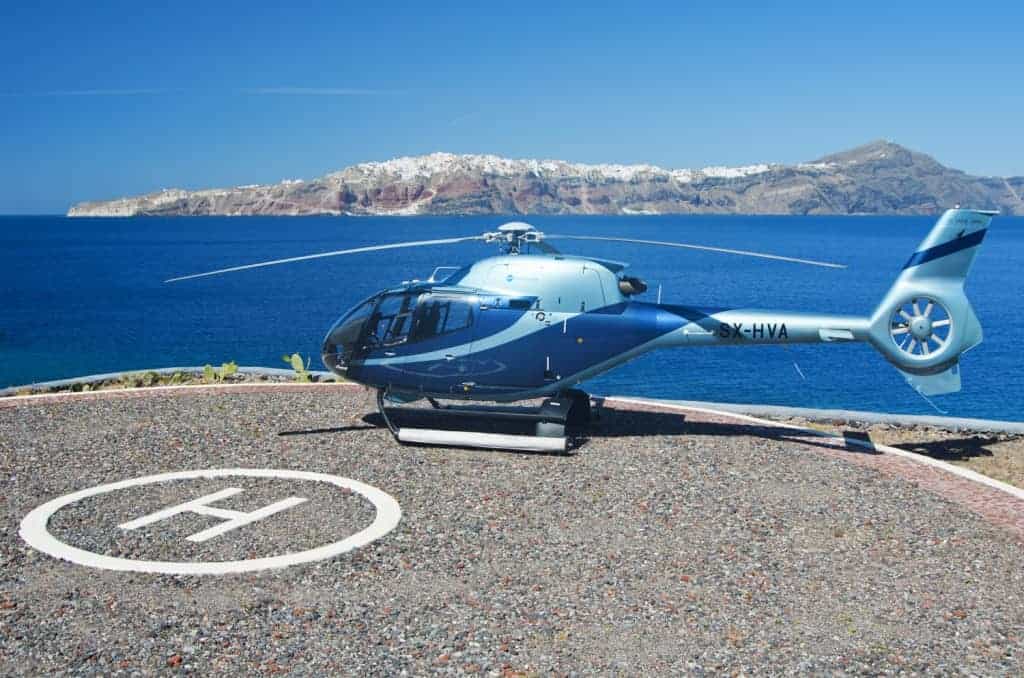 When deciding to choose a helicopter charter in the Greek Isles, there are many benefits to consider which will create an unforgettable luxury experience. Chartering a helicopter around the Greek Isles provides a wide range of flexibility in regards to when and where you can travel. Rather than having to land at designated airports like when travelling via private jet charter, there are multiple helipad and landing areas that you can be taken to in a helicopter. Because of this flexibility you will not come into contact with permits and slot issues as is very common around the Greek isles, especially in Mykonos which is one of the most popular destinations in the Greek Isles.
Another benefit to helicopter charters are their efficiency and cost effectiveness. A helicopter charter always comes with incredible and professional service, a priority placed on your safety and satisfaction, and transportation services arranged for you before and after the flight. Even with all this, helicopter charters are more cost effective than private jet charter flights, and can accommodate anywhere from 1 to 6 passengers comfortably.
Have a look at the Helicopter charter fleet available in the Greek Isles
For all private jet charter requests please do not hesitate to contact us. At Icarus Jet we are available 24/7/365 and we will take you everywhere."