Private Jet Charter Saudi Arabia
Reliable & Safest Private Jet Charter Company
Use our instant Quote calculator to Estimate Private Jet Charter Prices
On-Demand Jet Charter
Private aviation adapts to the needs of each passenger while allowing them to control the overall travel experience. Saudi Arabia is a country rich in culture and history, with many amazing things to see and do, yet it is important to understand the cultural and religious norms to ensure a respectful and safe private jet trip. Icarus Jet has more than a decade of experience coordinating luxury jet charters in Saudi Arabia and understands what passengers need to know before traveling to the country.
With flexible scheduling and 24/7 availability, on-demand charter can unlock remote places for those seeking to travel to destinations without commercial airline connections, while enabling passengers to land in private terminals and avoid packed airports and customs and immigration lines. This adds great value when traveling to popular tourist destinations in Saudi Arabia like AlUla, home to ancient ruins and rock formations, and Jeddah, a beautiful coastal city known for its Old Town and lively markets.
Corporate and Business Travel
Thanks to an established relationship with certified global operators, Icarus Jet can source from an extensive fleet of state-of-the-art aircraft that adapt to the specific needs of each route and travel group – unparalleled service and privacy also comes with on-demand charter. This also allows for efficient travel solutions for executives wanting to travel to Saudi Arabia, who require in-flight Wi-Fi and business amenities as well as confidentiality and security – Icarus Jet will pair the best aircraft option for seamless travel to any destination in the country.
Most business flights land in the capital Riyadh, the largest city of Saudi Arabia and a major business hub in the Middle East, where it's important to respect local customs and traditions. When conducting business in Saudi Arabia it's also advisable to avoid discussing religion, politics, or other sensitive topics, and be mindful of Islamic prayer times and customs. Furthermore, business hours in Saudi Arabia may differ from those in other countries – many businesses are closed on Fridays, and working hours may be shorter during Ramadan.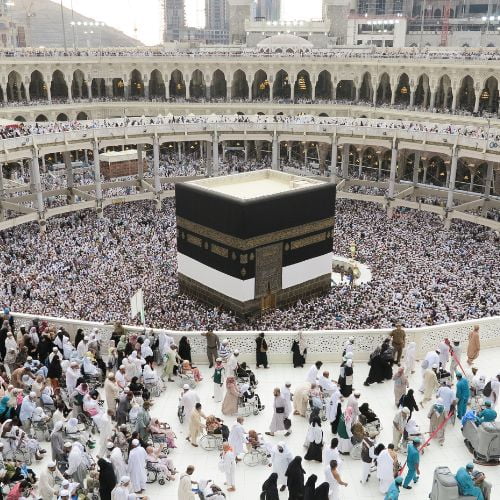 Special Occasions and Group Travel
At Icarus Jet, we also have extensive experience arranging group flights to Saudi Arabia. These flights can accommodate groups of various sizes, ranging from a small group of 5-10 people to larger groups of 40 or more. Whether for leisure purposes or business, when traveling to Saudi Arabia passengers must dress conservatively and follow the local dress code. Men should wear long-sleeved shirts and pants, while women should wear long-sleeved blouses or dresses that cover the ankles and wrists.
As well as a regular private jet flight, group charters grant a flexible travel experience and don't rely on the fixed itineraries of commercial airlines, thus allowing the group to choose the destinations that best fit the overall needs. Icarus Jet will make sure that the necessary infrastructure and services to accommodate a group are taken care of, such as hotels, transportation, and activities, as well as sourcing a certified aircraft from a local reputable operator.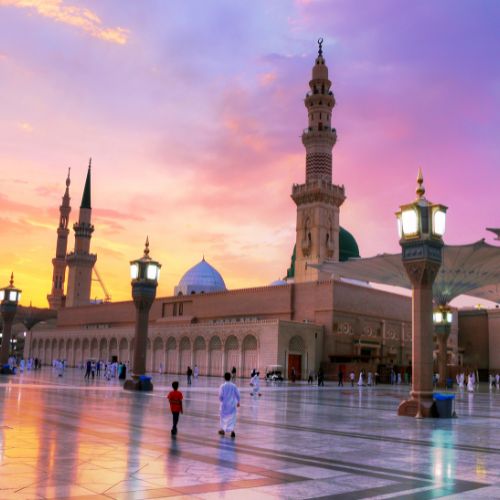 Why Choose Us?
With various private jet providers in the market, it might seem underwhelming to decide which one to choose. Icarus Jet has the experience and established relationships with local operators in Saudi Arabia which follow strict safety and maintenance standards to ensure a seamless flight. 
Local experience cannot be overlooked and should be the main trait when choosing an on-demand private charter provider in Saudi Arabia – understanding what local aviation authorities require from a documentation and operational perspective as well as advising passengers on what to consider when visiting Saudi Arabia is tangible knowledge that has been obtained while coordinating multiple private jet charters in the Middle East.
What are the Popular Private Jet routes in Saudi Arabia?
Private plane hire in Saudi Arabia allows passengers to control their travel experience. With most popular routes covering international city pairs, the price of the flight will vary depending on the routes and type of aircraft, whether it's a turboprop, small or midsized jet, or a large airliner for group charter. Icarus Jet will pair the best available aircraft with the travel group's needs.
| | |
| --- | --- |
| From | To/Back |
| Dubai | Jeddah |
| Riyadh | Cairo |
| Abu Dhabi | Riyadh/Jeddah and Dammam |
| Dubai | Egypt |
| London | Riyadh |
| London | Jeddah |
| Cairo | Riyadh/Jeddah/Al Ula |
| Jeddah | Beirut |
What are the Popular Restaurants in Saudi Arabia?
Saudi Arabia has a vibrant culinary scene with a wide range of restaurants offering different types of cuisines. Here are some popular restaurants in Saudi Arabia:
What are the Popular Events to attend in Saudi Arabia?
Saudi Arabia hosts a number of events throughout the year, ranging from cultural festivals to sporting events. Here are some popular events to attend in Saudi Arabia:
Janadriyah Cultural Festival – This annual festival is held in Riyadh and celebrates Saudi Arabian culture, with performances, traditional crafts, and food.
Riyadh Season – This festival takes place in Riyadh during the winter months and features concerts, cultural events, and activities for all ages.
Jeddah Season – Similar to Riyadh Season, this festival takes place in Jeddah and includes concerts, cultural events, and entertainment.
Diriyah Season – This festival is held in the historic Diriyah area of Riyadh and features cultural events, concerts, and sporting events.
Formula E – This electric car race takes place in Diriyah and attracts racing fans from around the world.
What are the Popular Aircraft options in Saudi Arabia?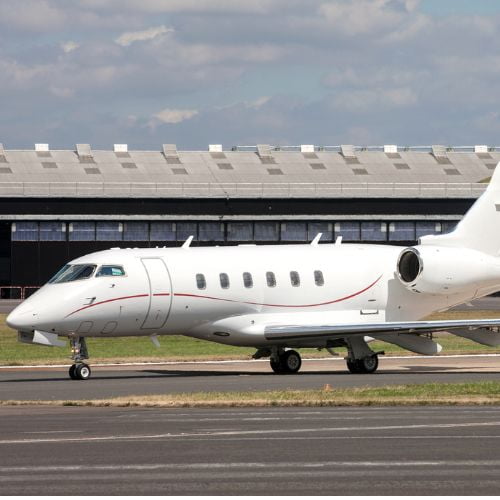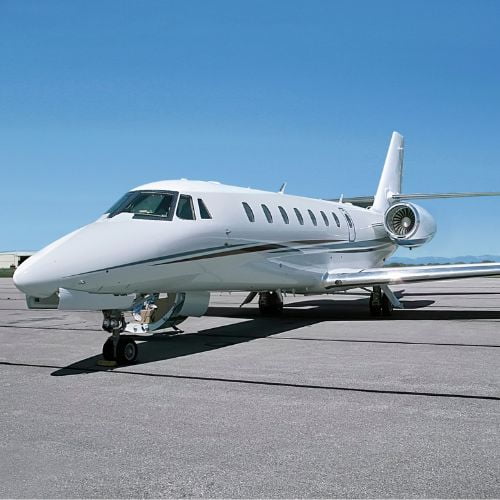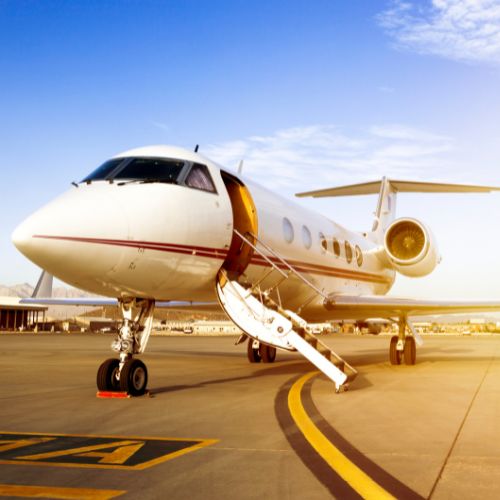 Where do passengers embark on a private jet charter?
Passengers embark on a private jet lounge that is removed from usual commercial air terminals. The specific private terminal will vary depending on location and operator.
What documentation is required for a private jet flight to Saudi Arabia?
Passengers should provide a valid copy of their passport and Visa, which will vary depending on the nationality of the passengers. The lead passenger's name and details are also required for flight coordination.
What local customs and laws should passengers consider when traveling to Saudi Arabia?
Saudi Arabia is a Muslim country in which Islamic law is strictly enforced. Passengers should respect local traditions, customs, laws, and religions and be aware of their actions to ensure that they do not offend the local population, especially during the holy month of Ramadan, or if they intend to visit religious areas. During Ramadan, Muslims fast from dawn to dusk and Saudi authorities advise that it is respectful to avoid eating or drinking in public during the day.
Furthermore, the consumption and sale of alcohol are strictly prohibited in Saudi Arabia, and regarding dressing, local laws require men and women to dress modestly covering their shoulders and knees in public.
Are there any safety considerations when traveling to Saudi Arabia?
As with any worldwide destination, with proper preparation and common sense (awareness of surroundings), Saudi Arabia is a safe and rewarding destination for travelers. It has a low crime rate and a nationwide emphasis on security and safety. Passengers should be aware that there are certain sensitive topics, such as politics and religion, that are best avoided when in public.
Flight planning services are used worldwide by pilots and operators to plan the route, altitude, and fuel requirements for a flight, with the ultimate goal to optimize their operations for safety, efficiency, and cost-effectiveness. These services usually provide...
read more
Icarus Jet Team
Our dedicated Aircraft support team is available to serve you 24 hours a day, 7 days a week, 365 days a year.
WHAT OUR CLIENTS ARE SAYING
We do a lot of business over in Europe for the summer. It was great to have a U.S. Staff present during off-European hours to communicate with. The staff communicates clearly, concisely, and includes multiple team members so that there's redundancy at all times. I couldn't more highly recommend these guys.
Great team, eager to provide adequate service, and highly motivated. I have been in contact with Icarus since it inception. The company culture is adopts diversity and an International outlook that meets the requirement of corporate aviation worldwide. I see it as a company that will go places in the next 5 years, provides excellent service and options tailored to individual client needs. With a proper exposure campaign Icarus will stand out and claim its rightful market share.
An Efficient and Reliable Service Provider, ICARUS has been providing flight planning services to our operations for about a year now and during the period they have proven to be very efficient, reliable and consistent. I think this is what every customer expect from a service provider. ICARUS will always meet your expectations and go the extra mile to ensure a safe and hitch free operations.
Empowering Humans and leaving a trail of genius
Passenger safety and privacy are top priorities at Icarus Jet. Please call our analysts to book your private jet charter today.
CALL NOW