Scorpios is a one of a kind Myconian experience. One can't define it and leave the verbiage for others to sense what this restaurant, venue, beach, party place in the Island of Mykonos is all about. I mean, Mykonos in itself an enigma. The Island of Mykonos was a gay party Island in the 1980s, and then somewhere around the early 2000's, it was discovered for the uber-rich and those who want to be seen on a yacht with the uber-rich. Now, Mykonos is a non-stop party, food, fashion, yachts, helicopters, and private jets. So much so that during the summertime, no matter how ultra your yacht is or your private jet is, you can only be dropped off at the Airport in Mykonos, and then your private aircraft has to reposition to someplace other than anywhere in Greece.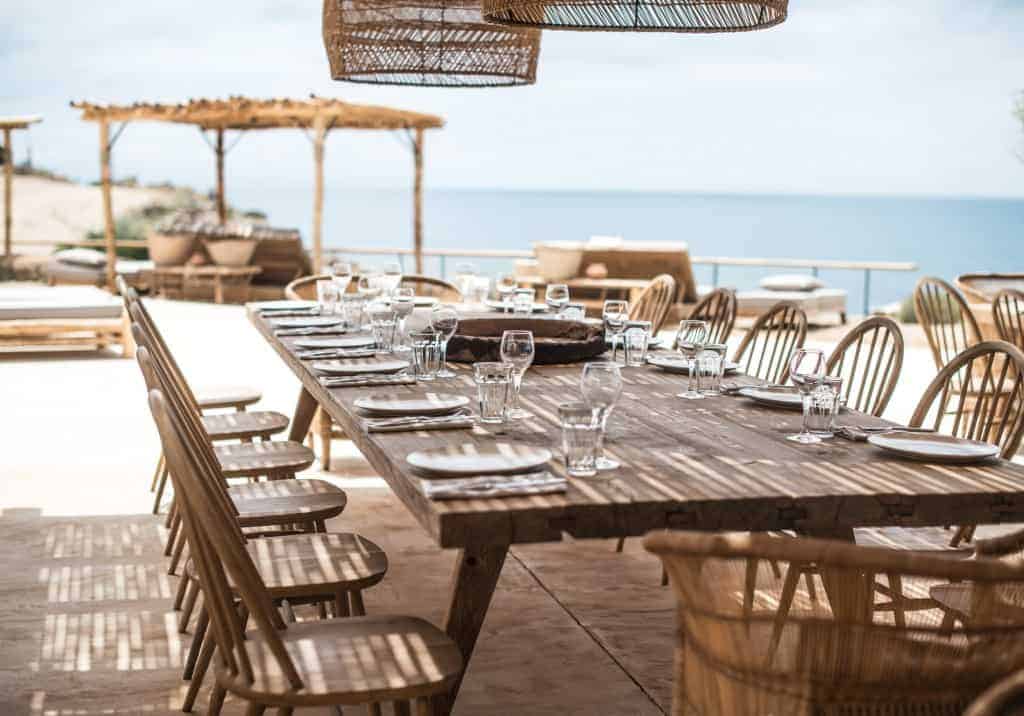 Scorpios, Mykonos helicopter charter
Icarus Jet charter has a unique arrangement for the clients who are on their yearly pilgrimage to Island. We can pick up the passengers up from Athens Airport in Twin-engine helicopter or a single-engine helicopter. And bring them directly to the Scorpios Mykonos helipad. A no-hassle approach to your journey, think about this; you land directly at Scorpios helipad, and you no longer need to clear customs, clear security at Mykonos Airport after you land. You no longer need to wade through knee-deep Airline passengers waiting for their luggage and fighting for a taxi. No, you land with your family and friends direct from Athens to the helipad at Scorpios and walk that swagger to the bar and order yourself a drink. Let the salty air take care of the rest. There is one Caveat though, helicopters in Greece can only operate from Sunrise to Sunset, so make sure that you plan your trip right and know about your arrival times into Athens. If you are arriving closer to the Sunset at Athens Airport via an airline, please note that most airlines into Athens and Mykonos run late about 70% of the time. So pick an airline that puts you in Athens at a reasonable hour.
A Few perks of using a helicopter from Athens to Scorpios helipad in Mykonos
No baggage collection needed
Transportation in Athens and Mykonos arranged by Icarus Jet
No SLOTS required to land and take-off from Athens and Mykonos
Twin-engine safety
Take-off and land at your schedule (between Sunrise to Sunset only)