History of Abu Dhabi International Airport
Abu Dhabi is the capital of the UAE, and Abu Dhabi International airport is its main airport. The airport was the brainchild of Sheikh Zayed bin Sultan Al Nahyan. The construction of the airport was started in 1979, and the airport was Inaugurated in 1982. The airport has a check-in facility located in downtown Abu Dhabi which resembles an airline terminal, and it is called the City terminal. Passengers can check-in at this remote facility and arrive an hour before their departure to the airport via a train. Abu Dhabi International Airport is one of the very few airports in the world, and the only one in the Middle-East to have a United States border pre-clearance approval.
Abu Dhabi International Airport Terminals
Abu Dhabi International Airport has three terminals which serve the aircraft of all sizes. It also has a luxury terminal that serves Etihad Airlines and a separate facility to serve all Private Aircraft and General Aviation. Terminal 1 is the oldest terminal, and 2 and 3 terminal is the newest with bi-level facilities available.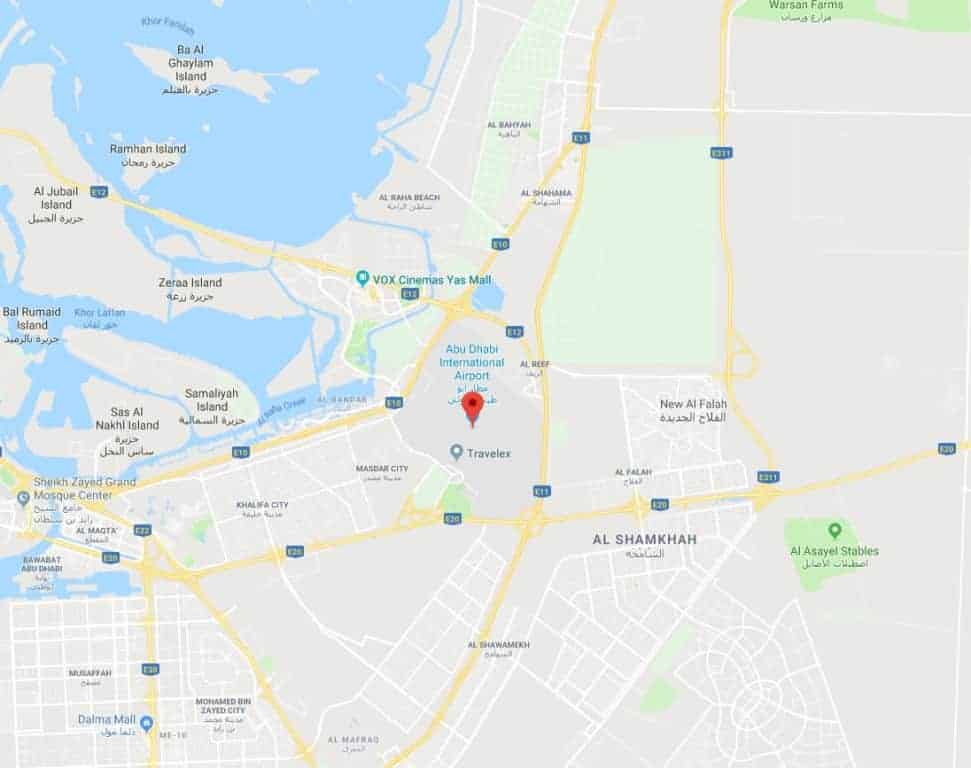 Information and Restrictions Abu Dhabi International Airport
OMAA is the ICAO code
Lat/Long

N24-26.0/E054-39.1

Longest Hard Surface Runway (ft)

13451 x 197, 13L/31R

Elevation (ft)

88

Runway Surface

Asphalt

Fuel Available

JET-A ONLY AVGAS

Current UTC

8:47:11 AM (+4.00)

Local Standard Time

12:47:11 PM
For private jet charter to or from Abu Dhabi, International Airport call Icarus Jet on +1-888-277-7203 (24 Hours) or contact us Online.