What is a Private Jet Charter and What are the Advantages?
Private aviation comes second to none in terms of overall travel experience, flexibility, comfort, and safety. A private jet charter is the means by which the entire process comes into fruition, the actual flight that will take the passengers from point A to point B. Customers are actively involved in the overall booking, playing a key role in jet selection and deciding inflight amenities – a unique tailored approach to the entire experience that separates charters from other forms of transportation.
Allowing passengers to customize how they want to experience travel is precisely the main advantage of private jet charters. Customers will decide when to travel, from which location and on what type of aircraft, with close expert advice from the private charter company in terms of safety, operational feasibility, and cost-efficiency. Other advantages like flying with pets in the cabin and ordering a special menu to meet diverse dietary requirements are also part of the wide array of possibilities that come with flying private.
Types of Private Jets to Consider when Booking a Flight
Private aviation offers a large pool of aircraft, with diverse capabilities and costs. From a passenger's perspective, the selection of a route will unlock a variety of different suitable options for a specific flight, which can sometimes be overwhelming without the appropriate guidance from a private jet charter company.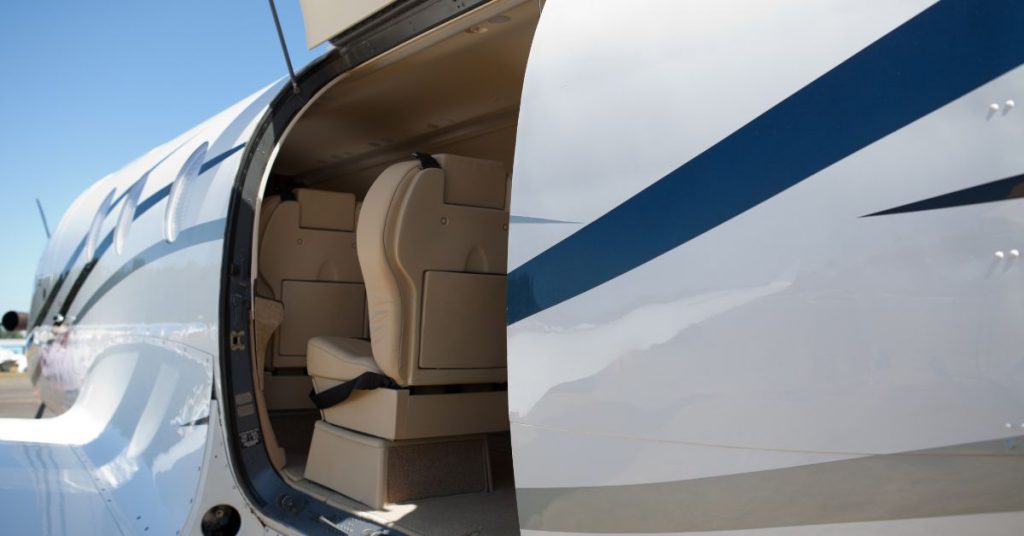 Depending on the number of passengers and the route, travelers can select between very light jets like the popular Embraer Phenom 100 for up to 7 passengers and suited for short-haul flights of three hours, and heavy jets for 15 or more passengers and with a transatlantic range, like the Bombardier Global 5000. More popular private jet types are light, mid-size and super mid-sized aircraft, due to the mix of comfort, range, and cost efficiency. The Cessna Citation Excel is consistent with all the mentioned variables and is positioned as one of the most reliable midsized aircraft in the world.
How Much Does it Cost to Charter a Private Jet?
Two key variables that will determine the price of private jets are the aircraft type and route. While larger aircraft will usually have a higher price tag, choosing the right private jet for a specific route is instrumental for cost-efficiency. Longer flights require more fuel and sometimes an additional pilot, thus increasing the private jet cost.
For one of the most demanded private jet routes in the U.S., Miami Opa-Locka to Teterboro Airport in New York, chartering a midsized jet like the Gulfstream G200 can cost approximately $20,000, while a super midsized jet like the Embraer Legacy 600 can cost $24,000 to charter for the same route. The transatlantic flight between Westchester County Airport in White Plains, New York, and London, on a heavy jet like the Dassault Falcon 900EX, can cost around $80,000.
Private Jet Charters vs. Commercial Flights. Is It Worth It?
Especially during travel holidays like the Fourth of July, Thanksgiving, Christmas and New Year's Eve, private aviation proves its worth from a comfort and flexibility standpoint. Without the need to arrive three hours prior to a flight at a packed airport, private jet charters allow passengers to completely tailor their itinerary and departure location, thus avoiding hectic terminals and arriving only minutes prior to takeoff. Ultimately, comparing commercial flights vs charter flights is simply not a fare discussion.
Furthermore, the possibility to decide who flies with you in the cabin, whether family, friends or pets, and the wide array of inflight amenities and entertainment options on each private jet that passengers can choose from, propels private aviation to another level. In contrast, the uncertainties surrounding commercial aviation today and for the past three years, with pilot and staff shortages leading the way, will only put more pressure to airlines in the foreseeable future, making the public flight vs charter flight a pointless debate.
Private Jets for Your Next Vacation
Destinations are limitless when chartering luxury vacations on private jets. With the ability to land in remote locations with short airstrips and without commercial air connections, this industry thrives to unlock new locations for travelers beyond the usual tourist magnets. Luxury charters for hire throughout the Caribbean or Mexico are key demand drivers for every private charter provider worldwide, especially as international leisure travel continues to spike.
Long-distance vacations to the Balearic Islands in the Mediterranean Sea or pristine beaches in Greece and Turkey are also a possibility when chartering private, as larger aircraft can go the distance and allow passengers to enjoy a truly unique travel experience. Private charter companies will provide advice on the needed documentation when flying internationally, as well as arranging ground transportation and hospitality options.
How Much Does It Cost To Rent A Private Jet? And How Much Does A Flyer Have To Pay Upfront?
Renting jets can be an overwhelming process especially for first-time travelers. The reason? Too many options and similarities between aircraft capabilities. While private charter companies can provide advice on the best aircraft to choose for each flight, eventually the passenger will need to decide the final option. How much do you rent a private jet for will vary on the number of passengers, hence size of the aircraft, and the amount of flight hours.
For instance, a difference of even thousands of dollars can be expected for the same route when comparing a turboprop aircraft with a mid-size jet, even if the number of passengers and overall comfort are similar in a short-haul flight. Lastly, it is important for passengers to know that private jet charters are usually fully paid prior to departure, although there are occasions for flights booked well in advance to pay a deposit, followed by the balance closer to the departure date.
Charter a flight today and fly beyond the popular destinations by calling +1 888 277 7203 or emailing us at info@icarusjet.com to find out more on how to charter a private jet.