Skiathos airport serves the Island of Skiathos. Skiathos airport serves airlines from the European region, and it has a short runway for 5300 feet. The largest aircraft Skiathos Airport can accommodate is a Boeing 757.
The History of Skiathos airport
Skiathos airport was established1972. Skiathos airport has received an extended runway and better facilities and has numerous seasonal traffic In the summertime.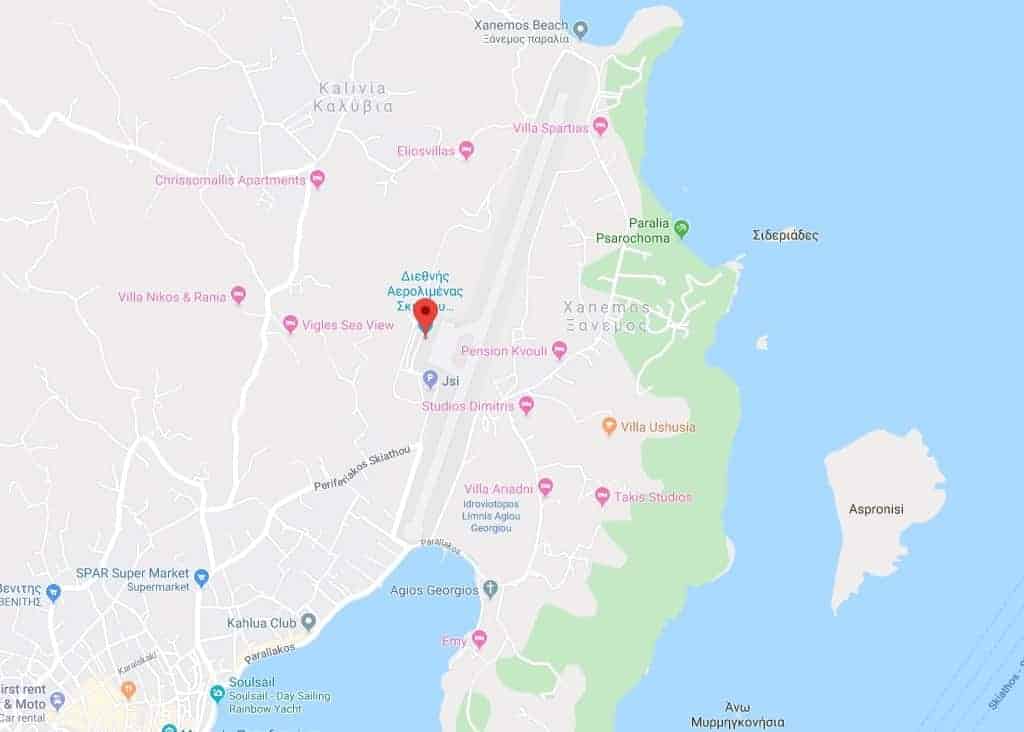 Skiathos Airport Terminals
Skiathos Airport has one terminal building that serves both the airlines and the General aviation aircraft. There are not Jet bridges at Skiathos airport.
Information And Restrictions Skiathos Airport
ICAO – LGSK, IATA – JSI
Lat/Long

N39-10.7/E023-30.2

Longest Hard Surface Runway (ft)

5341 x 98, 02/20

Elevation (ft)

54

Runway Surface

Asphalt

Fuel Available

PCN

Current UTC

2:42:38 PM (+2.00)

Local Standard Time

4:42:38 PM
For private jet charter to or from Skiathos Airport, call Icarus Jet on +1 888 277 7203 (24 Hours) or contact us Online.