History of Samedan/Engadin Airport
Samedan Airport is a regional airport in the valley of Engadin and the town of Samedan. At a high elevation of 5600 feet, it is the highest elevation airport in Switzerland for General aviation and sizeable private jet traffic. Samedan airport was constructed after the 2nd World War to increase the traffic and make it easier to travel in the mountainous villages. St Moritz airport has one runway, and the let-down is very challenging due to its topography and climate, especially during the winter times. All crew is required to get a briefing from the Samedan airport website and be acquainted with the Approach procedures before their arrival.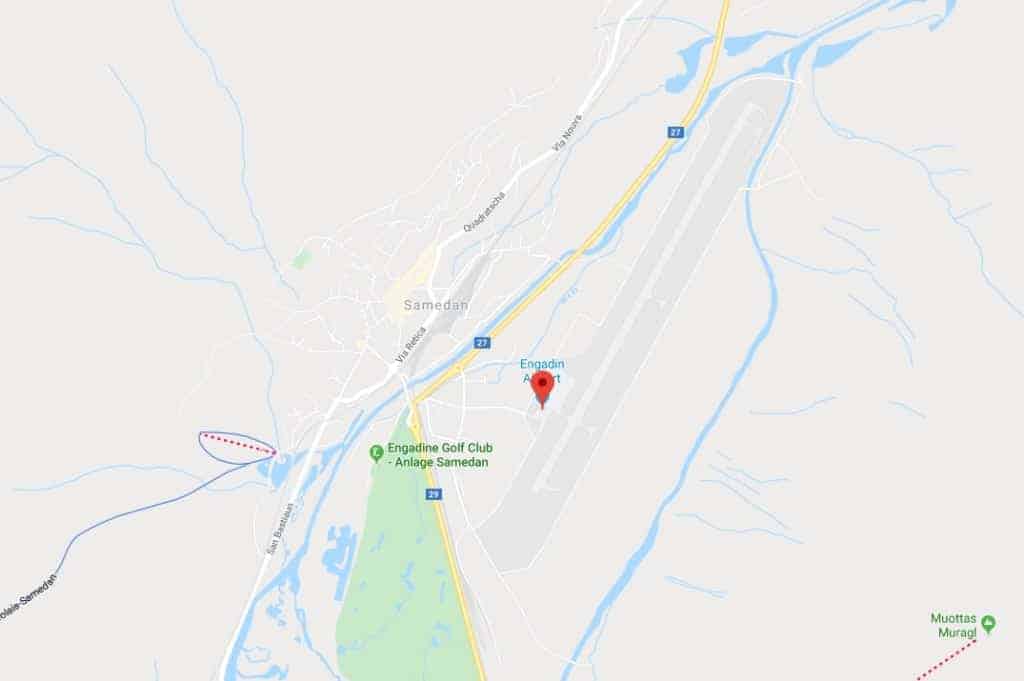 St Moritz Engaid/Samedan Airport terminals
St Moritz airport has only one terminal and an FBO that provides the facilities for all general aviation traffic. From Jet fuel to de-ice and international customs clearance.
Information and restrictions St Moritz Engadin/Samedan Airport
ICAO – LSZS, IATA – SMV
Lat/Long

N46-32.1/E009-53.0

Longest Hard Surface Runway (ft)

5906 x 131, 03/21

Elevation (ft)

5600

Runway Surface

asphalt

Fuel Available

PCN

Current UTC

4:21:09 PM (+1.00)

Local Standard Time

5:21:09 PM
For private jet charter to or from St Moritz Airport, call Icarus Jet on +1 888 277 7203 (24 Hours) or contact us Online.