With the pandemic in full swing and many restrictions throughout the Globe for travel, there has never been a better year to pick a private aircraft charter. Whether you are avoiding a crowd of people to maintain the social distance or keeping yourself safer due to an underlying health condition, private jet travel has never been more of a need than a want. Let's look into the top ten benefits of fly on a private jet.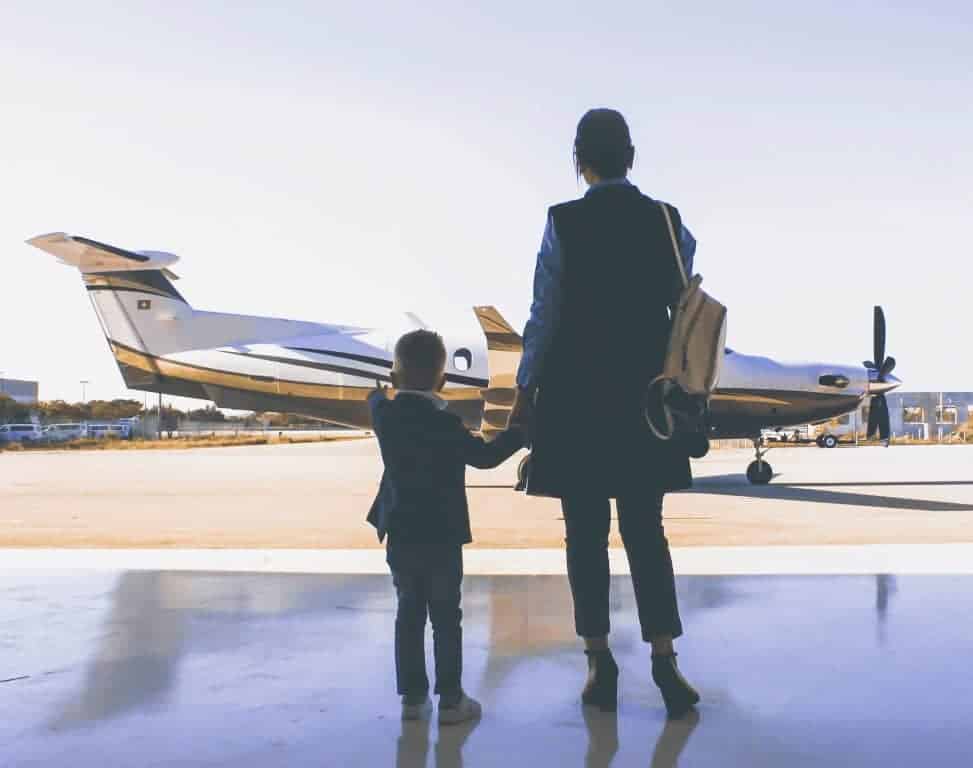 The health and safety of our passengers are the main concern for us, especially during the Covid times. To fly on a chartered private jet means that you're flying in a Covid disinfected aircraft with its crew also tested for PCR with negative test results. The HEPA filters in these aircraft ensure that the air is clean and halts any Covid related infections. Also, if you are traveling with your family and friends who are healthy and are less likely to pass the infection compared to traveling with a group of strangers, it makes for better air travel than traveling in a commercial airline with a group of 40 to 160 plus people.
2. Time is of the essence
One of the major drawbacks of traveling on a commercial flight is the pre-departure time required for boarding. Also, the boarding method of filling up the airplane from the back to the front requires long lines. This hassle of boarding is still not the worst compared to what the passengers must go through at the TSA security lines, where the passengers have to divide the liquids and laptops and then take their shoes off. There are no such rules or hassles whilst traveling in private aviation. You can drive your car through the security gates at the airport directly to your airplane and hop right into your seat. Needless to say that private travel saves time (around four hours) in a single day.
3. Privacy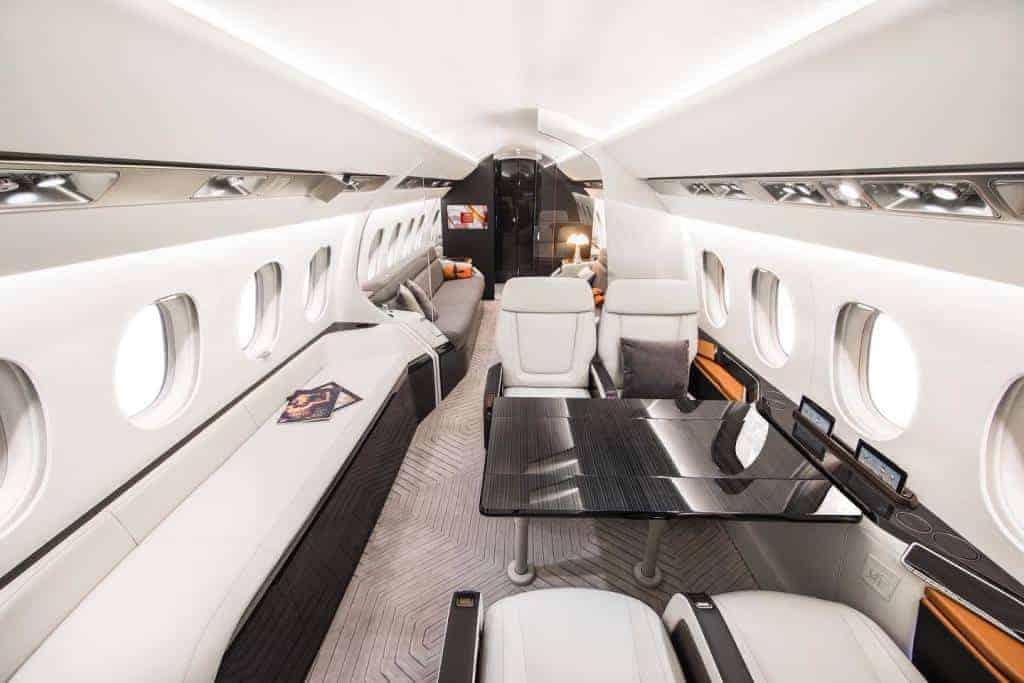 At Icarus jet charter, we never divulge information about our passengers and never share their data unless the law requires it. All travel itineraries are kept highly confidential.
4. Access to Smaller airports and more direct flights
Not all commercial carriers fly into smaller and far-out airports. Even if they do, they do not have a flight at the convenience of the passengers or even have a direct flight from the passengers' departure city. A smaller private jet can directly and safely access almost all airports no matter what the size is, and they can land there at the convenience of the passengers.
5. Customized itinerary
Unlike an airline where the passengers have to show up at the time set by the airline for the flight, on a private aircraft, the passenger sets their own time of departure based on their own convenience. The passengers can visit multiple destinations and pick-ups and drop-offs as they like without any interruptions or cause of concern.
6. Gourmet Catering and drinks and bar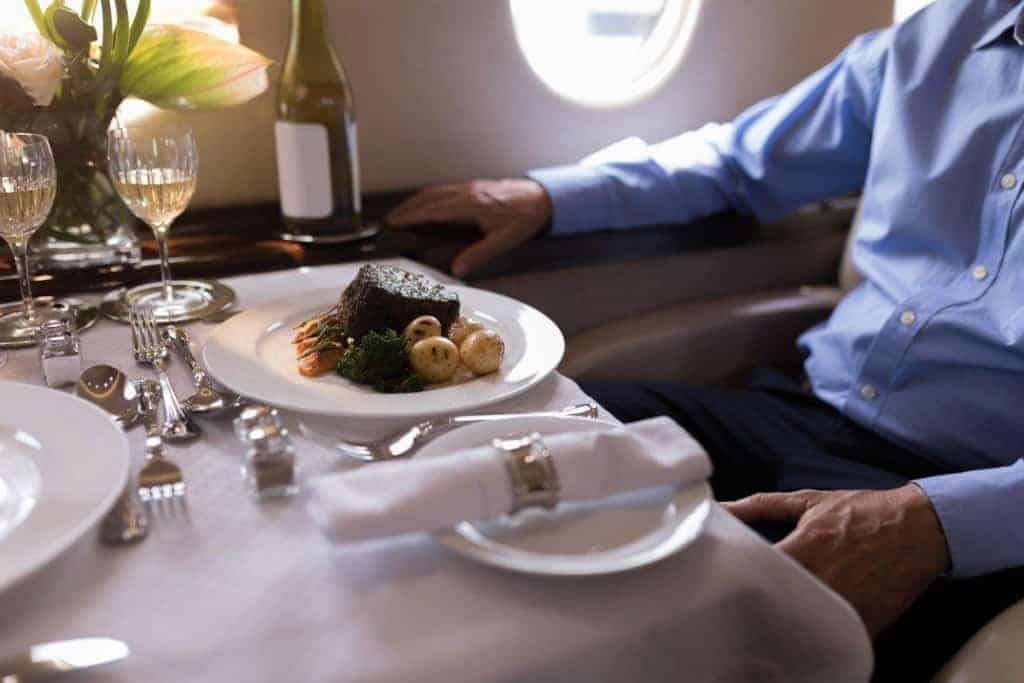 When our clients chose to fly in one of our curated jets, their dietary requirements and entertainment are highly personalized. No details are left out, whether it's their vegan diet or a request for a vintage wine to allergies in their diet. The flight catering menu is personalized for each client that chooses our services.
7. Pets are family
Cat's and Dog's, Parrots and Ferret's, no matter what shape or size your family pets are, we will go the extra length to take care of them and make them as comfortable as our children. There's a pet cleaning fee in some cases, and we will discuss that before your flight.
8. Children can fly without adults
We are proud that we have numerous clients who trust our services to fly their children with the crew to their destinations. As long as we have your permission and, in some cases, while flying internationally, we need more stringent paperwork and authorization from the guardians. Still, it is very safe and sound for the kids to be flown by themselves in private airplanes.
9. Cost Savings
There are no comparisons regarding the cost of flying in a commercial airliner to a private aircraft, as airlines are much cheaper. If time is of the essence and the four extra hours that one gets to spend with their family members are worth it, it is easy to say that the private aircraft charter is less expensive than an airline.
10. Comfort
Even in the smallest of private aircraft cabins, there's a stupendous amount of comfort. It all has to do with the perception that it is yours and yours only. With family and friends and loved ones around you, there's nothing like traveling in a private chartered aircraft. The cleanliness of the restrooms to the galley and the cabin where the food is served with utmost care. There are more than just ten reasons to travel in a private aircraft with Icarus Jet charter, and we may have left some of your own reasons that you can justify the need to charter an aircraft. We will take you Everywhere!