Santorini International airport services the island of Santorini in the Cyclades. Santorini airport has one single runway, and it can accommodate aircraft the size of Boeing 757. Santorini International airport has a strict SLOT requirement for departure and arrival. In the summer seasons, the airport is a "drop and reposition airport" only for all private jet charters into Santorini international airport, with a maximum of 45 minutes on the ground.
History of Santorini international airport
Santorini international airport was established in the year 1972. The airport was privatized in 2015 with many other Greek airports and is not run by a German company Fraport AG.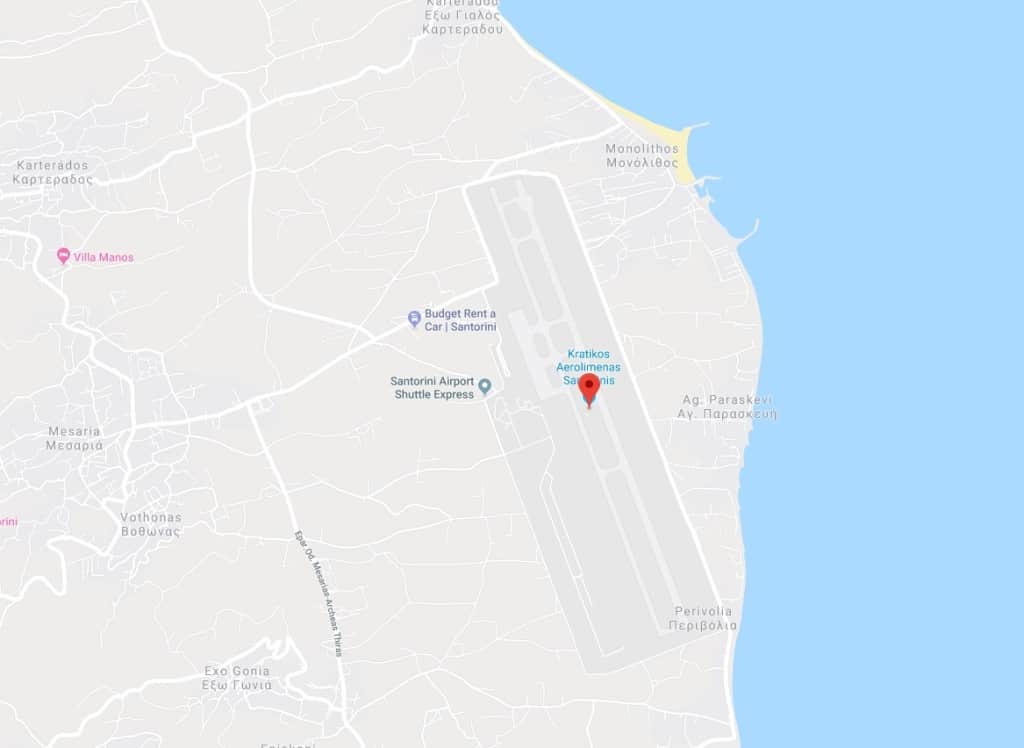 Santorini Airport Terminals
Santorini airport has one terminal, which is used for both arrival and departure. Private aircraft landing in Santorini airport is parked on an Apron, which is shared with the airlines. The only way to get to the terminal is transportation provided by the ground handler, and it is not a comfortable walking distance to the terminal from the airplane.
Information And Restrictions Santorini International Airport
ICAO – LGSR, IATA – JTR
Lat/Long

N36-24.0/E025-28.8

Longest Hard Surface Runway (ft)

6972 x 98, 16L/34R

Elevation (ft)

123

Runway Surface

Asphalt

Fuel Available

PCN
Current UTC

2:31:12 PM (+2.00)

Local Standard Time

4:31:12 PM
For private jet charter to or from Santorini international airport, call Icarus Jet on +1 888 277 7203 (24 Hours) or contact us Online.