Selecting the right private jet hinges on unique travel requirements, like passenger count, travel distance, budget, and preferred amenities. Collaborating with charter providers who excel in aviation is crucial to align your needs with suitable aircraft. Elements such as cabin size, speed, range, and in-flight features matter when choosing a private jet for travel to any destination.
Imagine you're planning a family vacation to a distant island. Your jet choice depends on your specific needs: six passengers (you, your spouse, three children, and a friend), the long distance to a remote island, budget, and a desire for safety and comfort. Aviation specialists like Icarus Jet can recommend an appropriate jet, possibly a super midsize or heavy jet, for the range and passenger count you need. With in-flight amenities like entertainment systems and a well-appointed interior, the flight is curated to what you want.
We have designed a list of the two best private planes in each category. These are definitely not the only options available, but they may be the most commonly preferred in the industry.
Best Private Planes – VLJs
Very Light Jets are a budget-friendly option for short-haul flights and regional journeys. They are perfect for quick getaways or travel to destinations at shorter distances, providing efficiency and convenience in travel. Solo travelers, including corporate executives, and leisure travelers, appreciate VLJs because they provide privacy and comfort during short to medium-distance trips. Such small groups can enjoy privacy and comfort at a lower cost when choosing VLJs for their travel needs.
1. Cessna Citation Mustang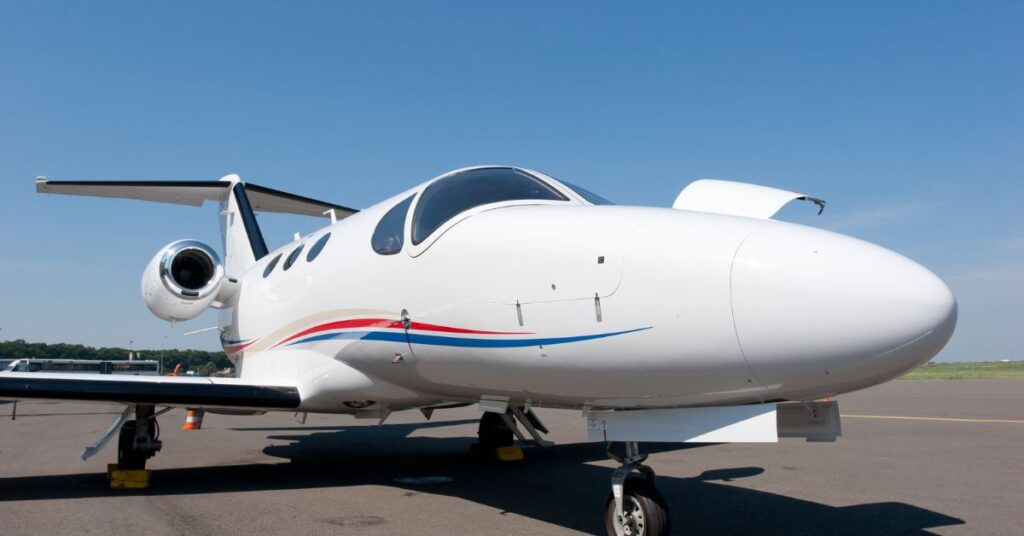 This Textron Aviation plane boasts a maximum range of approximately 1,150 nautical miles, making it suitable for short to medium-haul flights, and a cruising speed of around 340 knots. The VLJ accommodates up to four passengers in a stylish cabin. Its ability to operate from shorter runways enhances accessibility to destinations and airports within remote regions with dated infrastructure. Additionally, its fuel efficiency is popular among plane owners seeking cost-effectiveness.
2. Cirrus Vision SF50 Jet
Boasting a particularly larger cabin for a VLJ, this jet has another unique feature: Cirrus Airframe Parachute System (CAPS). CAPS is a modern safety configuration for emergency incidents. The SF50 has a range of approximately 1,200 nautical miles, ideal for regional travel. It can achieve a cruising speed of around 345 knots. The interior can accommodate up to seven passengers, inclusive of the pilot.
Best Private Planes – Light Jets
Light jets are the preferred choice for rapid and efficient travel for short to medium-haul routes, prioritizing time-saving and ease. They are frequently selected for corporate excursions, enabling business leaders and professionals to swiftly reach their appointments. Moreover, light jets are in high demand among compact groups, ensuring a cozy and exclusive airborne journey suitable for companions or acquaintances. So, they are a favored option for individual and family leisure trips, providing a convenient means to access holiday getaways.
3. Hawker 400XP
One aspect of the Hawker 400XP is its reliable reputation. The aircraft has a strong performance record, making it popular among business private jet users. This light jet is often used for regional and medium-haul flights, making it a popular choice for corporate and leisure travelers. With a spacious cabin accommodating up to eight passengers, modern avionics, and a range of approximately 1,500 nautical miles, the aircraft offers a comfortable and efficient means of transportation for flexibility and comfort seekers.
4. Learjet 75
The Learjet 75 is a small, speedy, and luxurious airplane. It's like a fancy sports car but in the sky. People use it for traveling quickly to places not too far away. Inside, it's like a small, comfortable living room with seats for four, where you can relax or have business meetings while flying. Additionally, it has space for two crew members. The Learjet 75 is known for being fast at 465 knots with a range of 2040 nautical miles, making it a favorite for people who want a bit of speed in their air travel. Some would argue that it is the best private plane for family excursions as well.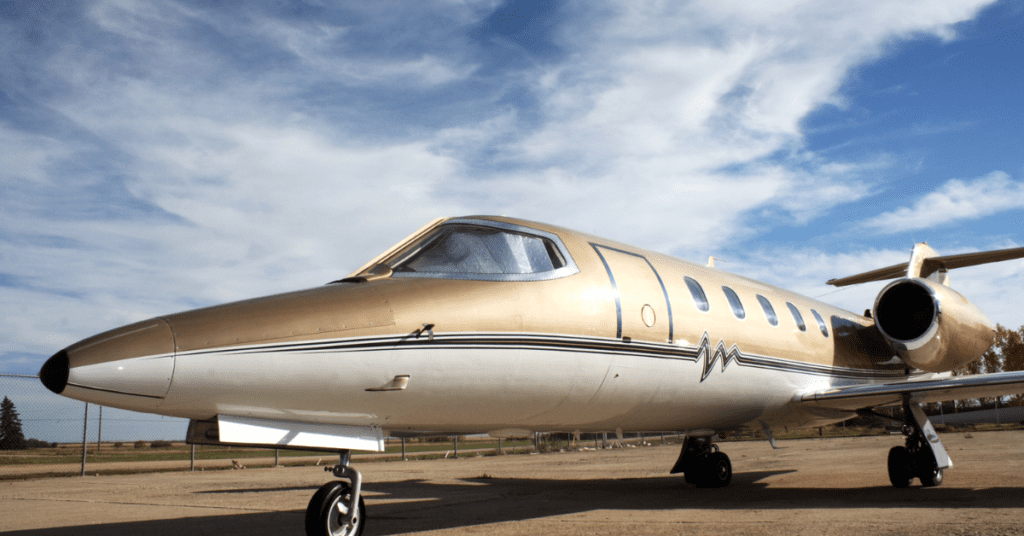 Best Private Planes – Super to Midsize Jets
Midsize jets offer larger cabin space, greater passenger accommodation, extended range, and enhanced speed. They can also access airports with longer runways, unlike light jets. Midsize jets cater to a broader range of travel needs, including business travel, family trips, group travel, and longer journeys. Light jets, on the other hand, are ideal for shorter-distance trips, solo travelers, and those looking for cost-effective private jet options. Furthermore, super midsize jets are often chartered for personal and family events, providing an exclusive means of travel for special occasions like anniversaries and weddings. Additionally, their capability for efficient regional and transcontinental flights makes them a preferred choice for accessing a variety of airports, both primary and secondary.
5. Bombardier Challenger 350
The Bombardier Challenger 350, a renowned midsize cabin private jet, records cool performance metrics, featuring a maximum cruise speed of around 541 knots, a generous range of approximately 3,200 nautical miles, and a service ceiling of up to 45,000 feet accommodating up to ten passengers. The Pro Line 21 suite allows better avionics onboard. Having bagged several awards to its name, the Challenger 350 is definitely one of the most requested midsize cabins. It may also be one of the best private planes for family journeys.
6. Gulfstream G280
Imagine the Gulfstream G280 as a luxurious and high-performance airborne business office. It's like having a stylish and comfortable meeting room in the sky. This private jet is for people who need to travel quickly for work or leisure, often for longer distances. Inside, you'll find spacious and comfortable seats for ten with a lavatory equipped as well. It can fly fast at 528 knots and cover quite a bit of distance with a range of approximately 3600 nautical miles to take you to your destination efficiently. Opinions vary, but the G280 may be the best twin engine private plane alongside Cessna Citation Latitude.
Best Private Planes – Heavy Jets
Heavy jets have a wide range of uses, from transporting film crews and cargo to serving as Medevac aircraft for critically ill patients. They're also favored by government officials, diplomats, and sports teams for official travel and athletic events. VIPs and celebrities choose heavy jets for luxury and privacy in their travels due to their spacious cabins and premium amenities.
7. Dassault Falcon 900
Performance-wise, the Dassault Falcon 900 has a top speed of around 476 knots and an outstanding range of approximately 4,750 nautical miles. Its unique trijet configuration enhances safety and allows it to land in airports with stringent noise restrictions. The cabin has the capacity to seat a maximum of sixteen individuals, with abundant natural light. For unique versatility, owners and operators can extensively customize the interior, accommodating specific preferences and mission needs. This makes the Falcon 900 a favored choice among international travelers, corporate executives, and VIPs favoring rich and dependable long-distance travel.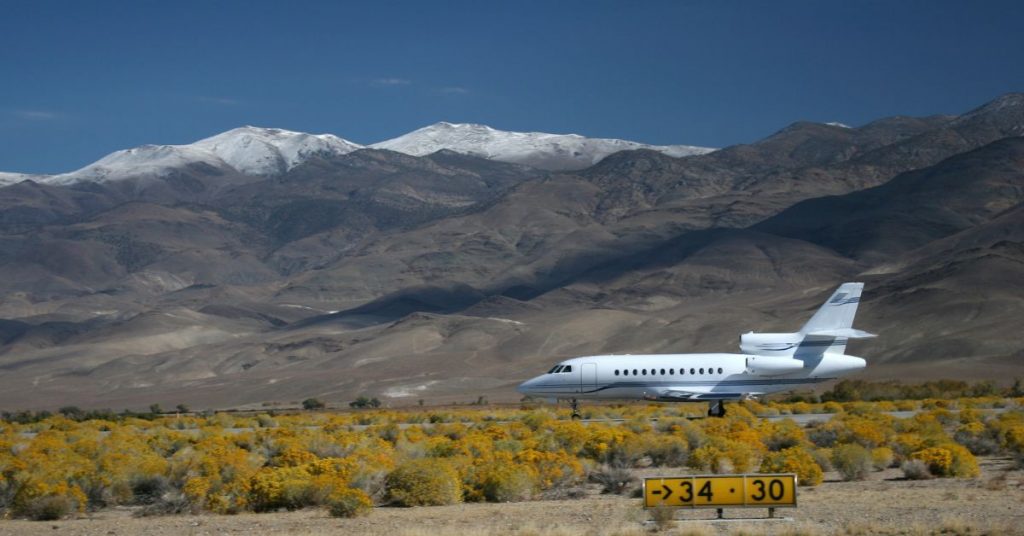 8. Gulfstream G450
Think of the Gulfstream G450 as the luxury equivalent of a private yacht in the sky. It's like having a floating mansion with wings. Inside, the cabin feels like an elegant living room, with plush seating. The G450 can fly for incredibly long distances without stopping for refuels, making it perfect for non-stop international adventures. It's your private sanctuary in the clouds, where you have the freedom to travel in style, privacy, and speed, leaving the hassles of commercial air travel far behind. The Gulfstream G450 has a maximum cruise speed of around 528 knots and a range of about 4,350 nautical miles. It typically seats up to twelve passengers, making it an ideal choice for efficient and luxurious international travel.
Icarus Jet has a wide range of aircraft available to suit all your travel needs to any destination in the world. Charter a private jet with Icarus Jet today!