The demand for chartered flights is expected to grow by 25 percent by the first half of 2021. Because of the pandemic, some people now think that flying privately is a necessary means of travel. Apart from the convenience and luxury it offers, it's also one of the most effective ways to travel throughout the course of the pandemic.
To charter a private aircraft means you rent an entire jet as opposed to buying a seat on a commercial airline. You'll pay for the operating costs of the private aircraft along with the other fees or charges included.
Chartering a private aircraft allows you to maximize your time and lessen the number of hours traveling. On a regular flight, it usually involves going through airport security, check-in, wait for boarding, and layover for connecting flights. With a private jet, you get to the airport, board the aircraft and are airborne almost immediately. There is no need to wait at airline terminals, no wait times and no security procedures needed. Because they usually operate in less congested airports, you just need to drive to the aircraft and board right away.
When you charter an aircraft, you can fly to more convenient places as private jets have access to more than 5000 aviation airports in the US. A commercial aircraft only has access to about 500. Also, the pilots may create non-stop routes that let you save time.
The Convenience of Flying via a Private Aircraft
When you travel to some US states or other countries, it may take you 2 or 3 commercial flights. With a private jet, there is no need for a long layover. You can get to your destination in only a few hours. Whether you're traveling for leisure or business, it's incredibly convenient to charter a private jet as you can really maximize your time. You don't need to wait several hours at the airport waiting for your next flight.
If you intend to fly somewhere remote, chartering a jet has the biggest advantage. This means it's easy to travel literally anywhere. If you've been planning to visit the small islands in the Bahamas, then we would definitely recommend you charter a private jet.
It may cost more than flying commercially but it definitely has a lot of advantages. If you want luxury and convenience, flying on a private jet is for you.
What's It Like to Fly on a Chartered Jet?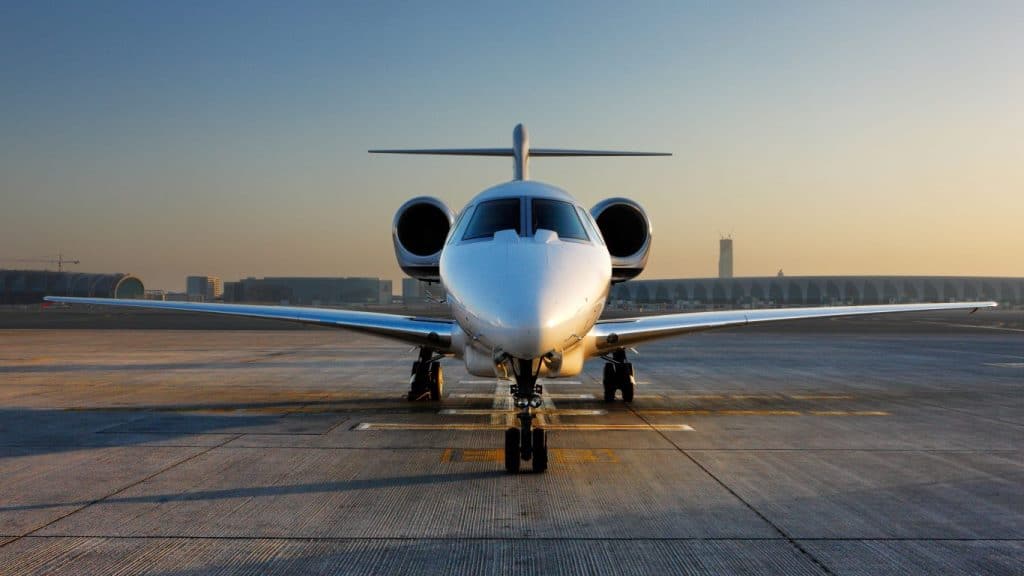 Image Credit – l3harris
Apart from being able to avoid the hassle of dealing with airport security, long lines and the crowd, there are certain perks that come with chartering a private jet.
You'll have a completely different onboard experience on a chartered flight than flying commercially. Booking a private jet means you may be able to choose your own flight crew and will have access to more amenities. Most importantly, you'll have more room to move freely the entire flight.
Private aircraft are thoroughly cleaned and although the cabin may be smaller compared to a commercial aircraft, it definitely will feel spacious as there are no strangers flying with you. Some aircraft feature Wi-Fi and equipped with entertainment systems and power outlets. The tables are larger and the seats are bigger compared to commercial aircraft.
Beverages and snacks are available. You may also opt for a catered meal. There is usually a cabin attendant especially when you're chartering either ultra-long-range jets or heavy jets. Most private aircraft are also equipped with a small lavatory.
Compared to commercial aircraft, chartered jets can fly at higher altitudes, even above 40,000 feet which means you'll have a better experience.
What Chartered Jet is Right For You?
Image Credit – CNTraveler
The size and type of private aircraft you need depend on your destination and the number of people who will be with you. You can book a smaller jet if you're not traveling long distances or a midsize jet for flights not longer than 3 hours. If you're flying with a group of people, book a larger aircraft.
There are about six different aircraft to choose from: turboprop, light jet, midsize and super-mid-size, ultra-long-range jet and the heavy jet.
Book a turboprop if the flight is about an hour or two. A light jet is typically for flights up to 7 people and heavy jets or ultra-long-range jet are ideal for longer trips.
If you need assistance on which aircraft to book, let us know. We are more than happy to assist.
Why its Best to Fly Via a Private Aircraft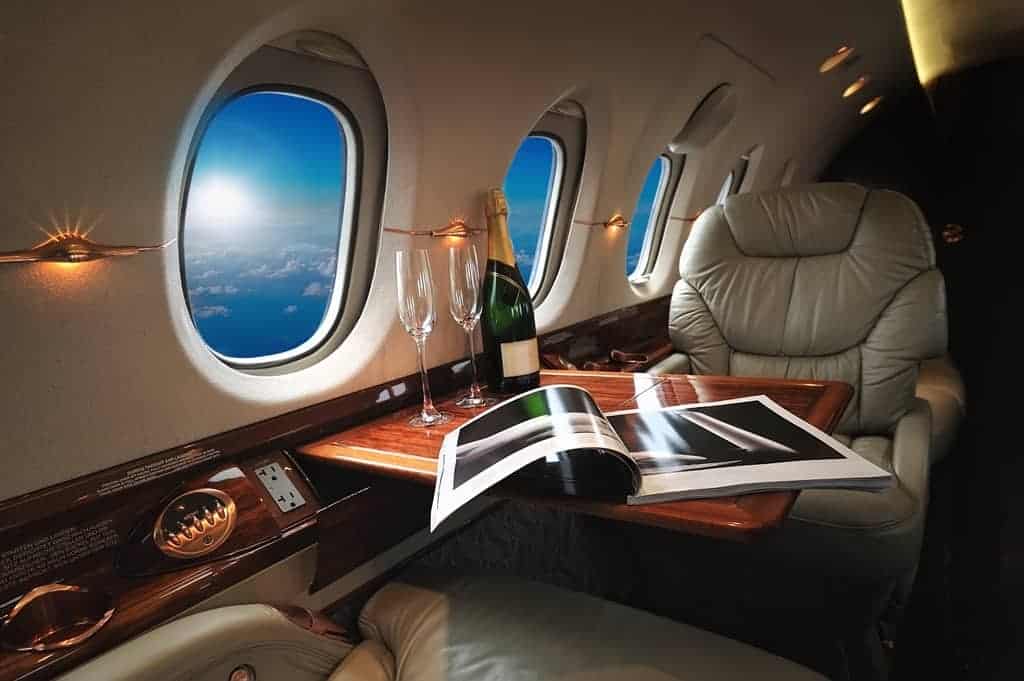 Image Credit – LTGawards
Choosing to fly on a chartered jet is more expensive compared to flying first-class or on a regular flight. Although traveling first-class means you get more perks than on a regular flight, you still need to go through airport security and deal with long lines or layovers. Also, commercial airlines only have access to major airports which means you may need more time to get to your destination.
When flying privately, you have the luxury of bringing a lot more with you including pets and other bulky items that may not normally fit in commercial aircraft. Also, you completely eliminate the risk of losing your checked baggage. When you fly on a chartered jet, you can select the aircraft and generate a flight plan with help from us.
Private jet companies like Icarus Jet also ensures safety and comfort throughout your flight. Our ultimate goal is to satisfy our every client's requests. We make sure to accommodate them on every flight.
It may be expensive to book a chartered jet but it's extremely more beneficial especially when you don't have the luxury of time to wait for layovers or long lines at airport security. Most importantly, you can go anywhere. And by that, we mean practically any place you want to go including remote areas where commercial airlines don't have access.
Are you planning a vacation in the near future? We can help you choose the best aircraft to lessen your travel time and maximize vacation time.
What Does it Really Cost to Charter Private Jets?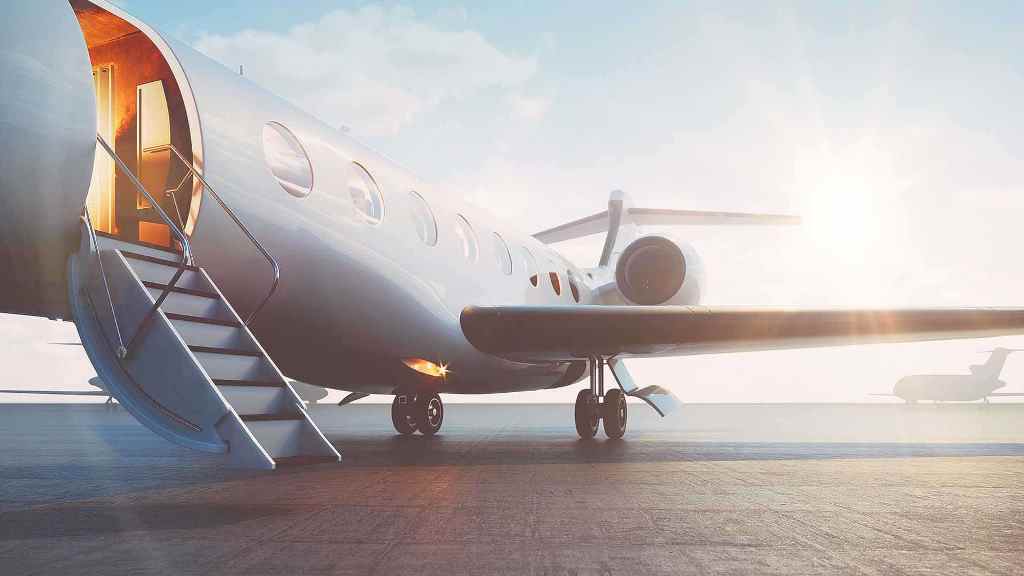 Image Credit – EliteTraveler
The cost of a private aircraft may be from 1000 USD to 13,000 USD per hour, depending on the type of aircraft, destination and the amenities included. You'll pay for the cost to operate the entire aircraft and also the perks that come with it.
The base rate depends on the type of aircraft you plan to book. Each type comes with a set of operating costs. Fuel is always 35% of the operating cost to charter a private aircraft. A luxurious private jet with more amenities and capable of traveling long distances definitely will cost more than a smaller jet.
An average hourly rate for a mid-size jet is about 4,000 USD while heavy jets usually costs about 6,000 USD per hour. The actual price depends on the number of factors such as the aircraft availability and flight time, pilot and crew expenses, handling expenses, aircraft insurance and the number of days on the ground.
International fees may be added where applicable. Trips to places outside of the United States will cost more than domestic flights.
Other pricing factors to consider include peak days and sporting events or major holidays. You may pay surcharges for these. If you opt for a modern or newer aircraft, additional charges also apply.
More Savings on an Empty Leg Flight
Image Credit – FirstDownFunding
Empty legs are flights scheduled to fly with no passengers. They have pre-defined destinations and operate when they need to return for a charter. You can get the best value for your money with empty legs flights.
Because it's already paid for, it means you can save more money. At Icarus Jet, you can save up to 75% with empty legs. They are usually quoted on round trips but use only as one-way flights. Contact us directly if you have short trips planned to see if we can arrange a private jet. You may also subscribe to our empty leg newsletter so you are better informed of the flights available.
How Do I Charter a Private Jet?
A private aircraft is ideal for individuals or groups of people who want to maximize their travel time. If you want to skip security lines and the crowd, the best option is to charter a private jet.
Icarus Jet offers a wide selection of chartered jets at the best price. Our professional team of experts is dedicated to providing only top-notch charter services to all of our clients. We have a comprehensive and transparent approach to supporting an entire flight operation with safety as the topmost priority. Icarus Jet services include Trip Planning, Charter Services and Aircraft Insurance. We are available 24/7 for all your queries.
If safety, time, speed, productivity and comfort are your priorities on a flight, we can definitely help. Contact us or get your destination quotes here.