The advantages of using private aviation
Executive jet charter travel has always been seen as something very luxurious and exclusive that only the elite can experience but things are changing. As per FAA data, in 2022 the number of business jet flights hit a record high. There were over 3,000 executive jet transactions totaling over $31.4 billion. That figure is expected to increase further during 2023.
There are so many advantages to traveling by an executive private jet that mostly avoids all the restraints of commercial air travel. Time is a large factor as there is no need to queue for check-in, immigration, security, and baggage claim. These are completely redundant when you charter an executive jet.
It is extremely flexible, in that you can travel where you want, when you want – you choose the times and locations. It is convenient as when plans change, you can also change the schedule, thus making travel more time efficient. You can leave from smaller airports that offer convenient locations with private VIP terminals, making the airport experience so much more pleasant.
There is also the luxury experience factor that private jet travel brings to the table. It is an exclusive club that offers bespoke services and dedicated airport staff and flight crew. Many private jet providers are now offering curated experiences as part of the package including everything from Michelin-starred meals and wine clubs, art galleries, and libraries to personalized programs for children and pets onboard.
Of course, discretion and privacy are huge advantages of traveling by executive jet. It is the client's own sanctuary where they can do what they want, whether it is to hold a confidential board meeting or to sleep throughout the journey. It's their own private boardroom or sleeping space with the utmost privacy. The environment is extremely discreet. If there are passengers onboard, they won't be strangers but colleagues, friends, or family.
The VIP terminal or fixed-based operator takes away the pain of the airport. Straight through check-in with a receptionist, passengers can sit in a luxurious lounge whilst waiting briefly for the paperwork to be processed until it's time to board the aircraft. No hassles or waiting for hours on end. Travelers can be on a dependable executive jet charter within just 15 minutes and have a chauffeur drive them there.
What are the different ways to fly on a private jet?
Owning a private jet is something else entirely, it shows an elite status, prestige, and privilege, and is something only for the super elite. You have sole ownership of the aircraft and can travel on demand. To that there are also advantages and disadvantages. Owners of private jets usually have a net worth of over $190 million and up to $290 million for aircraft such as the Gulfstream G650 or the Global 7500. These can cost an average of $75 million to own outright. Additional costs to an owner average $500,000 to $1 million per year.
The average aircraft owner in the U.S. is male, over the age of 50, and working in finance or real estate, according to a recent survey.
Shared ownership or fractional ownership and private jet programs are an alternative to personally owning a private jet. It does offer tax benefits as does owning a private jet but does not carry the burden of arranging maintenance, hiring crew, and paying for parking or hangars. In this case, you pay for a share of the aircraft. Some executive jet charter operators have card programs or can offer leases, where you can hire a private jet for a term of say, 25 hours, which may be made up of multiple trips over a year.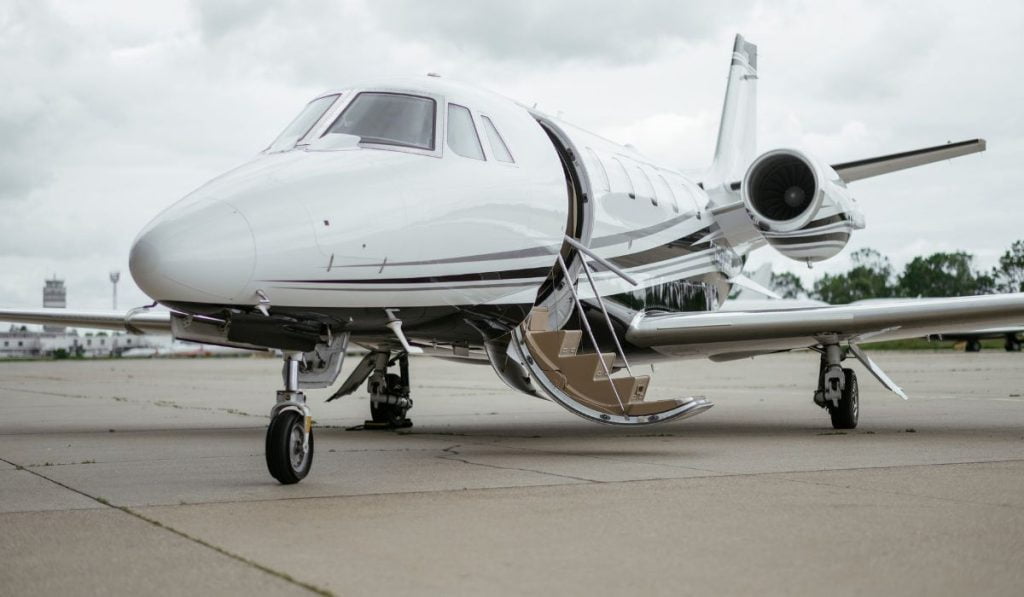 Nevertheless, on-demand private jet charter is the most flexible way to experience private aviation as passengers are not tied to a fixed type of aircraft, which might limit their travel plans especially when a larger private jet for more passengers is required. Additionally, on-demand charter is also the most used method of flying private thanks to its cost efficiency. For instance, those considering buying a private jet should only do so if planning to fly many hours a year, or else the fixed costs associated with owning a jet will be too high to justify the investment.
Crews Trivia: For individuals contemplating the purchase of a jet, what is the minimum annual flight time required to justify the investment?
A) 50 – 100
B) 100 – 200
C) 200 – 300
D) 400 – 500
E) Above 500
Why private aviation is not only for large corporations
The benefits for businesses are paramount. Since the pandemic, the world of business travel has been re-evaluated. Airport touchpoints became a liability, in that when you travel commercially by air you may have 700 touchpoints at the airport, whereas if you travel by private jet through a VIP terminal you reduce those touchpoints to around 20. Companies found that it was cost efficient to fly as a group using a private jet than to send them business or first class with an airline.
The National Business Aviation Association (NBAA) conducted an analysis of the types of businesses that used private planes for their travel plans. According to the survey, smaller businesses—those with fewer than 500 employees—account for 70% of private charters in the U.S.
One of the main advantages of private jet travel is the cost savings. Other advantages include privacy, increased productivity, and valuable time saved. Private jet travel can offer distinctive benefits for companies of all sizes that support the expansion of business goals.
The opportunity to arrive at the airport shortly before takeoff and to leave as soon as you land is the primary advantage of a private jet charter in terms of saving time. Private aviation is one of the best time-management tools available, increasing your day's productivity by hours without further explanation. This in turn increased business productivity and an aircraft becomes an operational investment. The term 'time is money' was never so accurate.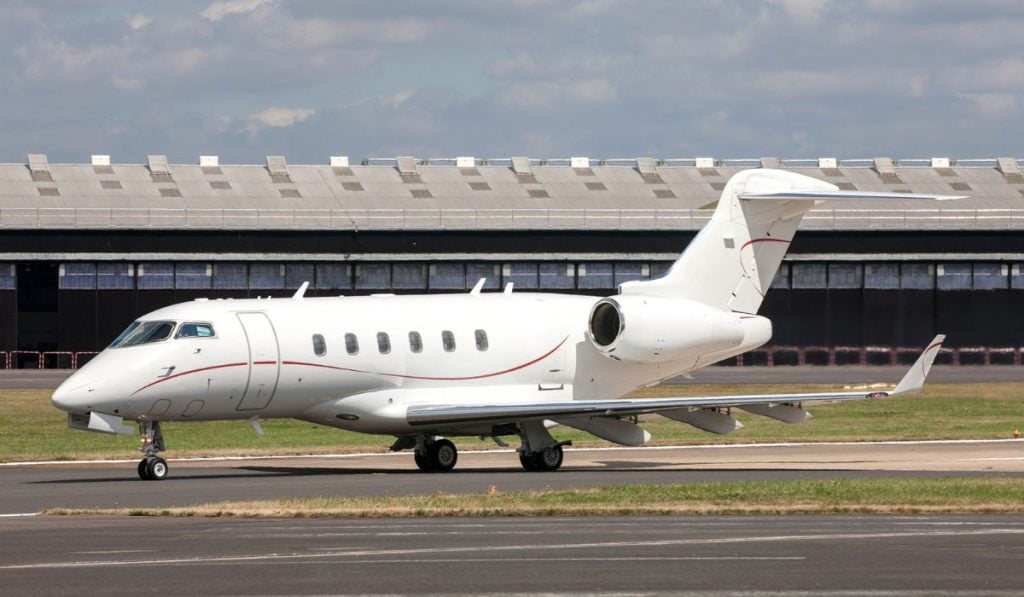 Private air charter can offer remarkable cost-saving benefits when your (executive) team needs to travel to many locations in various parts of the country for meetings. You can travel to several locations in one day rather than using commercial airlines and taking several days to get back and forth. All meetings can take place in one day, and you can return home in time for dinner rather than spending money on several hotel stays and meals for the entire team.
Using a private jet charter also makes it possible to deliver tools and materials that are unsafe for airline carriage, giving your business the ability to rapidly and effectively address pressing issues.
Security and privacy are two of the most significant factors in why so many businesses and passengers choose a private jet. Using a business aircraft allows for meetings, planning meetings, and work while in the air. Employees can share confidential information in a safe setting without worrying about eavesdropping, corporate espionage, or physical harm.
FAQs
What is an executive jet charter?
An executive jet charter is an unscheduled service where you rent the entire aircraft out. You may fly to destinations that scheduled commercial airlines don't fly to. It is also perfect for when you cannot afford delays in travel or getting stuck at the airport. You can choose the location you want to fly from and to, and you can prepare for the meeting onboard. You choose what times you wish to travel. You can also pick what kind of jet you want to fly on and how appropriate it is to your needs.
How much does a private jet cost?
In basic terms, the rent of a private jet can cost between $2,000 and $11,000 USD per hour. The lower figure reflects the rate of something like a turboprop whilst the higher rate would be the finest of ultra-long-range executive jets. Larger jets like Airbus Corporate Jets or Boeing Business Jets could cost between $11,000 and $18,000 per hour. Market demand for a jet and the age of the aircraft can affect the rate.
Fees to be added on top of the hourly rate include landing fees, ramp and handling, segment fees, and taxes. There may be crew costs, positioning fees, hangar fees, deicing, fuel, and cleaning fees. There are also fees for additions like catering, concierge services, and ground transportation.
Who owns executive jets?
Anyone who is time-poor needs to travel with utmost privacy and be there fast. Those in business who must travel frequently for large distances would find executive jet charter useful. Celebrities, sports teams, governments, and royal families may all have the necessity for their very own private jet or may decide to charter instead.
Is it cheaper to own a private jet or charter?
Chartering or renting an executive jet is more economical as you are only paying for the flights used. Having access to a range of private jets is beneficial and versatile as trip requirements change and there are different needs.
Owners not only have to pay for the aircraft outright but also for staff, hangar space, maintenance, insurance, and management fees. After all of this, the aircraft may spend more time in the hangar than actually flying.