History of KLAX Los Angeles International airport
Los Angeles International airport is known around the Globe as in three letters pronounced individually. L-A-X. It was established ono 1928 and it is the Worlds 4th busiest airport and the 2nd busiest in the United States. LAX is a tough airport for General aviation aircraft. It has 4 parallel runways that can accommodate an aircraft of any size. Airlines from around the World drop their respective passengers for their connections to the rest of the Globe via this airport in the west coast of the united states.
At LAX, the airlines are almost always given a priority over any private jet. It makes it easier for the passengers traveling on the private aircraft if their destination is Los Angeles downtown, but it comes with an extra expense of higher Jet Fuel rates and higher parking fees and delays on arrival and departure.
For private jet charter to or from Los Angeles, International Airport call Icarus Jet on +1-888-277-7203 (24 Hours).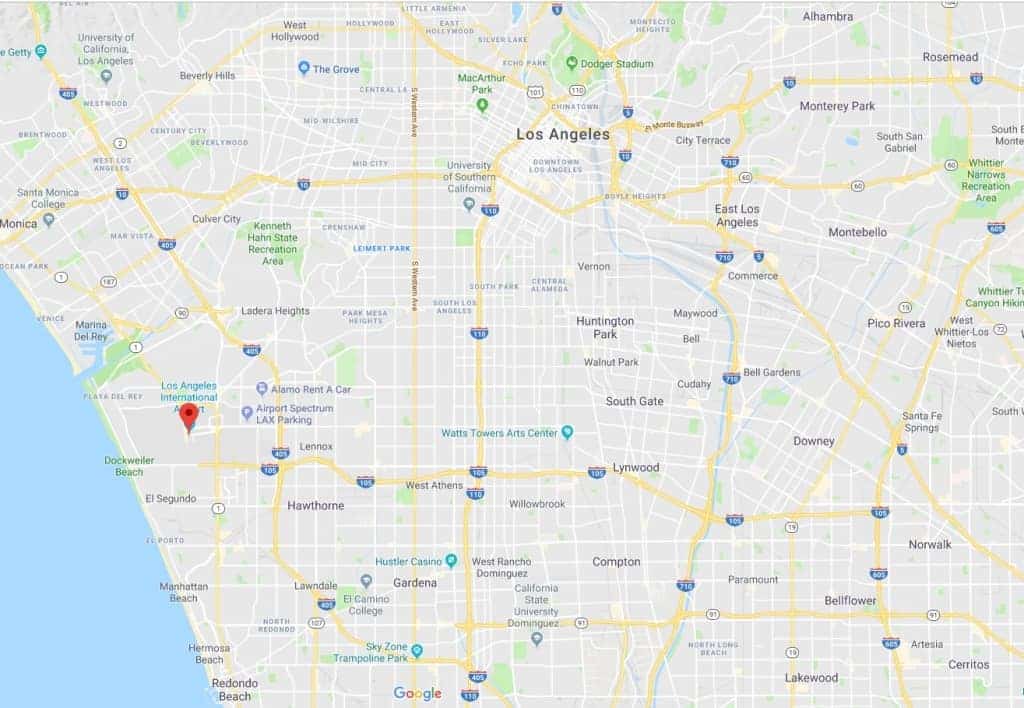 FBO at Los Angeles Internation airport
Ther are two FBO available to serve the needs of the Private Jets into KLAX. Atlantic Aviation and Signature flight support offer Jet Fuel and parking, hangar and Maintenance. The parking fees and the Jet-A rates are a lot more when compared to any other airport in the KLAX vicinity.
Los Angeles Airport restrictions and Information
KLAX – Los Angeles International Located in Los Angeles, CA, USA
ICAO – KLAX, IATA – LAX, FAA ID – LAX
Lat/Long

N33-56.5/W118-24.5

Longest Hard Surface Runway (ft)

12923 x 150, 07L/25R

Elevation (ft)

128

Runway Surface

Concrete/Grooved

Fuel Available

JET-A ONLY

Current UTC

10:17:16 AM (-8.00)

Local Standard Time

3:17:16 AM