For all the political problems besetting 2022, Europe and North America are always ready to roll. In the first quarter of 2022, jet rentals to Mexico have paved the way for tourism recovery as Cabo welcomes several visitors on private jet charter flights. Some European countries like the UK have lifted all testing requirements to ease tourist flow. 
The demand for private air travel builds seasonally, but people are not ready to dial it back in 2022. Restrictions over the past two years delayed several family vacations – everyone misses flying. Fuel prices change at the drop of a hat due to the uncertain geopolitical conditions worldwide. People want to know how much it costs to rent a private jet now and how to choose one for themselves and their families.
There are certain aspects to consider while selecting the perfect aircraft. Here's how to hold all the aces to maneuver your way through the best ride.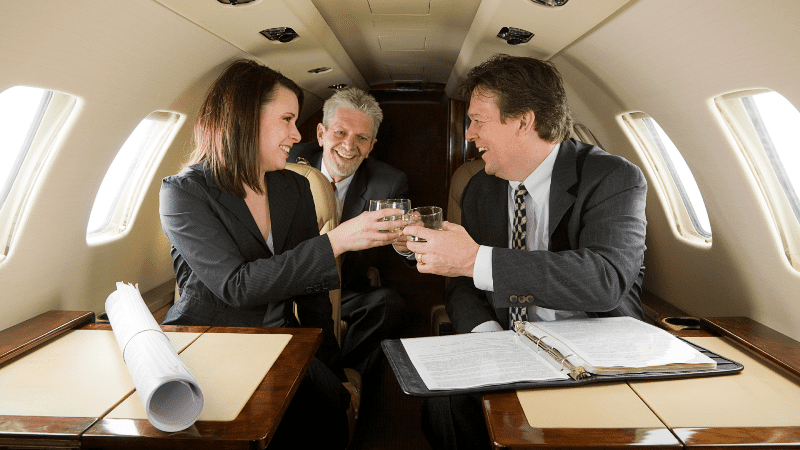 Know the Passengers
Does your entourage accompany you? Or are you planning a couple's vacation? Maybe you're on a solo mission, footloose and fancy-free. Nevertheless, determining the exact number of passengers can help you narrow down the search for your dream aircraft.
Light Jets have a small cabin, but they can seat up to 4 to 8 passengers at the expense of individual mobility. Admittedly, it might not be the most comfortable action for a taller passenger to stand up from their seat. On the bright side, if you remain positioned in your deluxe seat, the ride is guaranteed to be effortlessly pleasant. However, access to the lavatory in Light Jets can be an issue for passengers with special needs.
A Mid-Size Jet is designed in a friendlier fashion to accommodate a sink and a larger lavatory space. There's room for cabin crew, Wi-Fi, and TV systems onboard. Passenger and pilot count can go up to 10 people in medium cabined planes. For a larger group of people with proportionally heavier luggage, a Super Mid-Size Aircraft is more suitable. If the passengers have preferences for personal bedding & private toilets, Heavy Jets fit the bill. They tend to be the epitome of a luxury sky ride.
Fix a Destination
Is the trip planned for Dallas? Or are you renting a private jet charter to Egypt? Your destination relative to where you reside will further funnel your aircraft choices. Airplane range is critical in determining if your plane will have to stop for fuel at an intermediate location during the charter.
Fuel stops usually delay flight time by 30 to 60 minutes. Some fixed-base operators can take too long to fill up the tank. The runway landing, parking, fuelling, and take-off might stack more time. The opportunity cost of saving time against the total price of the charter depends upon the passenger. Additionally, transcontinental flights may also demand stops in the middle of the journey.
Confirm Safety Status
Safety is a primary concern in air travel. Icarus Jet only charters through ARGUS or WYVERN accredited operators. These operators invest most of their costs in training, developing, and auditing their safety management systems and flight departments annually. Not surprisingly, they have some of the lowest mishap rates worldwide. Since resources go into maintaining top-tier security, these operators also have a higher private jet rental cost per hour.
It is highly encouraged to deal with a private jet rental company that ensures the welfare of you and your family and friends. The last thing anyone wants on the trip is to trust a fool's paradise. If you have any further questions, contact info@icarusjet.com or call +1-888-277-7203
Hire a private aircraft to Europe with Icarus Jet because restrictions are finally coming off. Savor the waves, the sand, and the driftwood because summer is also here! Make the most of the Greek beaches – surf the Mykonos tide or jetski your way into the water. And add a jet charter to Qatar into the bargain because the FIFA World Cup 2022 is just around the corner!