For every tourist, the small seaside town of Malindi is a relentless lucid dream; silver sand beaches, mystical ancient ruins, and tons of falconry – the mystery is unparalleled. Malindi is a portal to historical Swahili architecture dating back to the 13th century. The Gedi and Takwa remnants are popular archaeological sites from that period. Private jet charter to Malindi is a common occurrence, given the rich cultural context of the region.
The colonial influence of the Portuguese also permeates within the city. Vasco da Gama reached the bay in 1948 and erected a coral pillar on the shore – the remains of which warrant a visit to the monument. Portuguese settlers established many more sites in the region. East Africa's oldest church, St. Francis Xavier, was also built by the Portuguese at Malindi. Tourists love exploringbuildings established 500 years ago. Another profoundly calming experience is basking in the sun with luxurious cuisine at the bay. The seafood is fresh, fancy, and local.
The crimson and ragged Marafa Depression is conveniently nearby. On Trip Advisor, Hell's Kitchen in Marafa won votes as a Traveler's Choice Destination for 2021. The Watamu beach is a couple of minutes away from Malindi – arguably the best in East Africa. No international airport serves the town of Malindi. Foreign tourists opt for flights to Jomo Kenyatta International Airport (JKIA), from where they charter private jets to Malindi Airport. For return from Malindi to Nairobi, the best route is to land at Wilson Airport in Nairobi – or use JKIA for departing international passengers. The Kenya Aviation Authority oversees most of these airports. The landing fee is based on the aircraft weight and Aerodome Class.

Airports near Nairobi
The busiest airfield in Kenya and the largest by landmass is the Jomo Kenyatta International Airport. It is 16.1 kilometers away from the central Nairobi district, connected through the Mombasa Road. The ride may consume 30 minutes because of the traffic bottlenecks at peak hours. Swissport Kenya and Tradewinds Aviation offer fixed-based operator services on the airstrip. The airport has two terminals, categorized based on low-cost carriers and others.
Terminal 1 receives both international and domestic passenger influx. Swissport has a reserved business lounge for VIP clients in Terminal 1A. Terminal 1A also offers a wide variety of cuisine – ranging from American Hardees to Kenyan favoriteAmaica. More than 30 international airlines are operating to and from the Nairobian airfield.
Wilson Airport (WIL) is only 6 kilometers away from central Nairobi, taking a drive of just over 10 minutes. It predominantly caters to general aviation and jet charters. Flight delays are significantly reduced compared to JKIA – hence frequent corporate flyers prefer Wilson Airport. The airfield welcomes regional traffic to and from Nairobi. Lady Lori Helicopters and Tradewinds Aviation are the only two primary FBOs at the airstrip.
WIL is usually very quiet and calm, with excellent food shops all over the site. During COVID restrictions at the airport, passengers have communicated experiencing congestion. However, the location of the airfield is very convenient. Several safari travelers report utilizing Wilson Airport for their excursions after African wildlife.
Airports near Malindi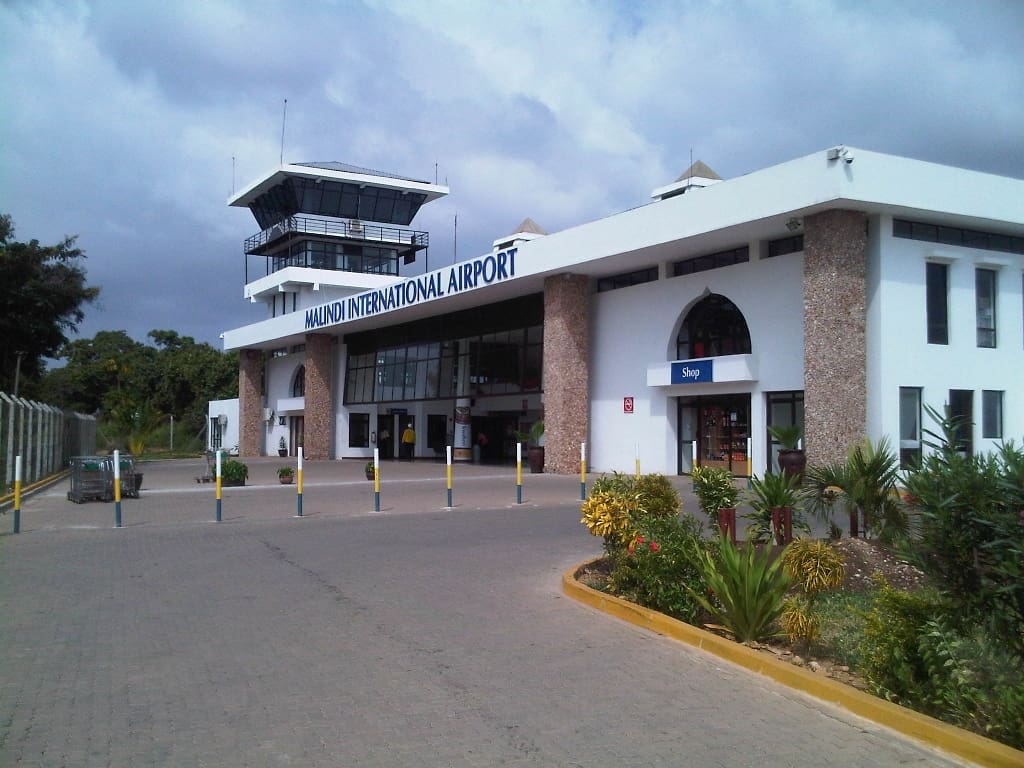 Malindi Airport (MYD) is only 2 kilometers away from the central Malindi district. A short drive of 6 minutes to nearby hotels, MYD has two runways primarily welcoming private jet traffic. Kenya Aerotech LTD offers handling services for luggage. Jetex Flight Support provides on-ground fueling service for helicopters and jet charters. You can request a luxury car from Universal Private Transport and GGT Worldwise.
Amenities at the terminal are basic and relatively unkempt. Internet connectivity is unreliable, and showers may be unavailable. For VIP passengers who value a glamorous experience, Malindi is not a recommended airport – the Moi International Airport (MIA) in Mombasa is preferred. MYD caters to fast-moving and low-cost travelers.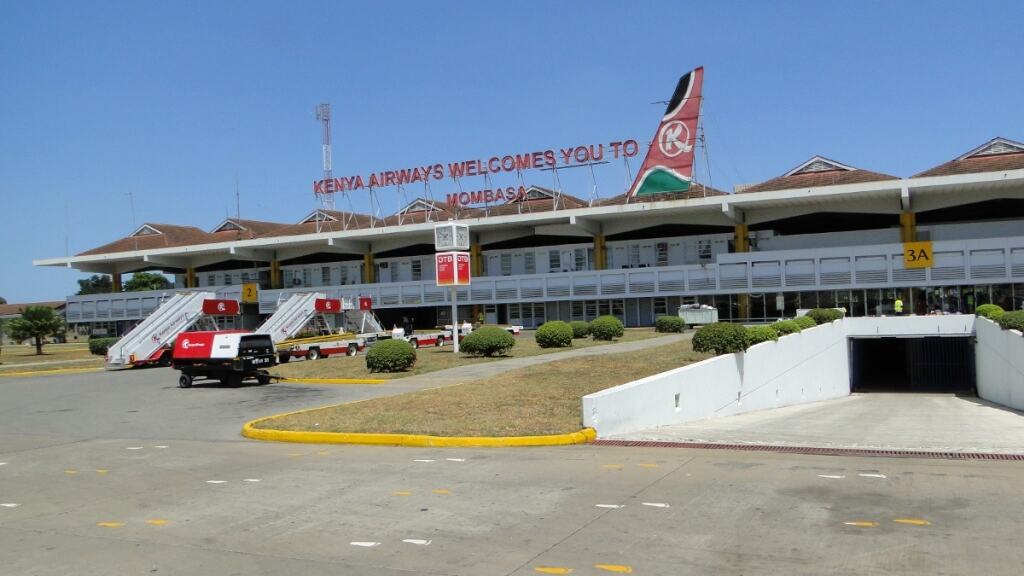 This Mombasa airfield is 122 kilometers away from central Malindi. The drive consumes two and a half hours to Malindi via the Mombasa-Garissa Road (B8). Moi International Airport prides itself in winning several accolades for top performance among East African airports. The passenger terminals at MIA are well-equipped with eateries, shops, and lounges. The domestic and international terminal spaces are adjacent to each other. Free Wi-Fi is available throughout the site for customer ease.
Kenya Aerotech LTD, Kenya Airways Ground Operations, and Tradewinds Aviation Services offer handling on-ground. Additionally, there are four maintenance operators as FBOs as well. According to the KAA, aircraft ramp rates apply after 6 hours of continuous parking. It depends on aircraft weight and ranges from 6 to 15 USD per day for models associated with private flying.
For private jet charter from Nairobi or charter to Malindi, call Icarus Jet at +1-888-277-7203. Our team will ensure your pre & post-safari experiences fulfill VIP standards of comfort. Request for price quotes for Kenya Jet Charter by emailing us at info@icarusjet.com.